May is Motorcycle Safety Awareness Month.
Many motorists think that means it's time for motorcycle riders to focus on safety. In reality, it's drivers and vehicle occupants that need the reminder to share the road.
Nearly 600 riders are killed on Florida roads each year, according to the Insurance Institute for Highway Safety. Motorcycle deaths account for 1 in 5 of Florida's road fatalities each year, despite there being far fewer motorcycles than vehicles on Florida roads.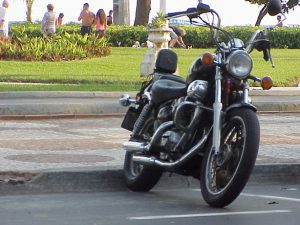 Our motorcycle accident lawyers in Fort Myers and Cape Coral have been representing injured riders and their families in Southwest Florida since 1971. Associates and Bruce L. Scheiner, Attorneys for the Injured, is once again providing headline sponsorship for Cape Coral Bike Nights, the area's largest family-friendly motorcycle event. You can also find us promoting rider rights and safety awareness at events throughout Southwest Florida.