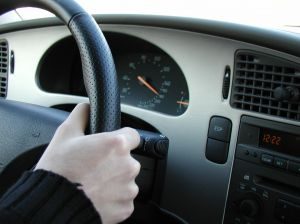 Florida lawmakers have passed a tougher measure aimed at texting drivers. Our Fort Myers car accident attorneys continue to see far too many collisions caused by distraction and view this as a long overdue step in the right direction.
The new law, which awaits Gov. Ron Desantis' signature, makes texting (including messaging, emailing and other forms of typing on a mobile device) a primary violation, meaning an officer can stop and cite a motorist without other cause for the traffic stop. Under current law, a texting violation is a secondary offense, meaning a motorist can only be cited once stopped for committing another traffic violation.
In January, we wrote on our Florida Injury Lawyer Blog about the lack of progress Florida lawmakers have made when it comes to improving traffic safety. Florida continues to lag far behind most other states by almost every measure. AAA reports 44 other states already have laws as strong or stronger on the books. More than half of all states ban all hand-held cell phone use by drivers as studies continue to show hands-free options contribute to a significant number of serious and fatal distracted driving accidents.