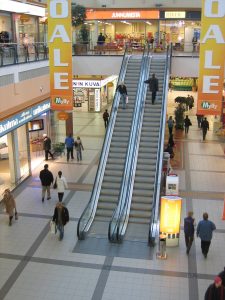 Safety awareness in parking lots is a focus as we head into the busy year-end holiday season.
Back-to-school, early darkness, returning seasonal residents, and harried holiday shoppers will converge in local parking lots over the next six weeks. Statistically, it is the most dangerous time of the year for parking lot injuries. While northerns must also deal with the beginning of winter snow and ice, our injury attorneys in Fort Myers and Cape Coral know Southwest Floridans are far from immune to the risks.
Children are at highest risk of being seriously injured or killed. Those risks begin with the start of school year, with drop-off and pickup lines and continue into the year-end holiday shopping season. Elderly residents are also at elevated risk for accidents in parking lots.