The Occupational Safety and Health Administration is warning temporary workers and employers about the need to keep seasonal-worker safety a priority this holiday season.
While COVID has made this a holiday shopping season like no other, the end-of-year shopping period is typically the most dangerous time of the year for retail workers. Seasonal and temporary workers can be at especially high risk.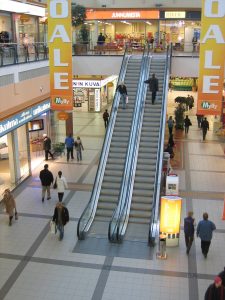 The coronavirus pandemic is having an outsized impact in every area of our lives. While it won't be until after the holidays that we have clear data on how it impacted seasonal employment, Southwest Florida is also entering what is typically the busy tourist season, when many employers begin hiring in anticipation of winter guests.
Recent years have seen an undeniable switch to online shopping that has been drastically accelerated by the pandemic. Consequently, OSHA's focus is on warehouse and delivery workers, as well as retail safety measures aimed at reducing the risks posed by COVID-19.