An improving economy may mean a rise in fatalities from crashes involving non-commercial aircraft – even as the airline industry celebrates the best safety record in its history.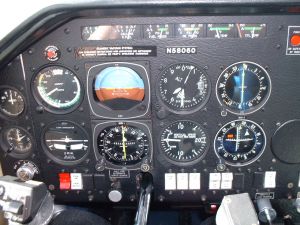 Our airplane accident attorneys fully understand the complex issues relating to aviation accidents. In fact, both Bruce L. Scheiner and Preston J. Scheiner, have earned their pilot's license.
The Aviation Safety Network recently released its report on 2013 airliner accident statistics. The industry watchdog's data showed a record low 265 airliner accident fatalities in 2013. While 2013 was by far the safest year in terms of the number of fatalities, industry data also showed that 2013 was the second safest year on record in terms of the number of accidents with a total of 29 fatal airliner accidents.

The worst airline accident last year occurred on November 17 with the crash of Tatarstan Airlines Boeing 737 while on approach to Kazan, Russia. Fifty people died in the crash.
The U.S. suffered its first fatal airline accident since 2009 with the death of three Asiana Airlines Flight 214 passengers when their Boeing 777 crashed while on approach to San Francisco International Airport in July.
The news has been similarly good on the general aviation front.
The FAA reported in its most recent aviation safety fact sheet that the number of fatal general aviation accidents over the last decade has gone down. General aviation includes all non-commercial aircraft including small planes, large business jets, helicopters and charter flights.
The agency tied the downturn in general aviation fatalities to a corresponding decrease in the total number of general aviation hours flown during the last decade, which it speculated was due to economic factors.
However, the FAA has forecast that the number of general aviation hours flown will increase from 24.6 million in 2012 to 33.6 million in 2033.
Given that the FAA has recognized a relatively "static" general aviation fatal accident rate in line with 2012's estimated fatal accident rate of 1.09 per 100,000 hours flown, it appears safe to assume that the actual number of general aviation fatalities will increase with the anticipated increase in flight time associated with an uptick in the economy.
Industry trade paper Aviation International News (AIN) reported a drop in U.S. business jet accidents in 2013. According to statistics compiled by AIN, U.S. business jets were involved in 14 total accidents last year, compared with 34 in 2012. The number of fatalities dropped to 17 from 24.
The FAA has also identified the top ten leading causes of fatal general aviation accidents between 2001 and 2011:
1. Loss of control inflight 2. Controlled flight into terrain 3. System component failure – power plant 4. Low altitude operations 5. Unknown or undetermined 6. Other 7. Fuel related 8. System component failure – non-power plant 9. Midair collisions 10. Windshear or thunderstorm
If you need help from an experienced aviation accident attorney in Florida, contact Associates and Bruce L. Scheiner toll free at 800.646.1210.