New research suggests parents should leave their children in rear-facing car seats until they have outgrown them.
While it's unclear when Florida will update its own recommendations, parents and caregivers should start using the new guidelines as soon as possible. USA Today reports the new car-seat guidelines for rear-facing seats are designed to save lives. Safety advocates now say children should use the seats until they reach the height and weight limit suggested by the manufacturer. Newer, stronger seats are allowing parents to use them for larger children.
Previous guidelines suggest use of rear-facing car seats until a child reached the age of 2.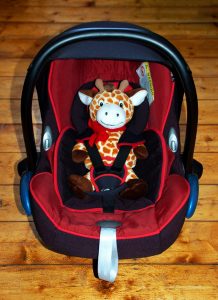 "Fortunately, car seat manufacturers have created seats that allow children to remain rear-facing until they weigh 40 pounds or more, which means most children can remain rear-facing past their second birthday," said Dr. Benjamin Hoffman, lead author of the policy statement and chair of the AAP Council on Injury, Violence and Poison Prevention. "It's best to keep your child rear-facing as long as possible. This is still the safest way for children to ride."
Continue reading →