A car rammed into Fins Seafood & Dive Bar in Cape Coral over the weekend, stunning inside guests and killing the driver.
Guests were startled but unhurt after the vehicle smashed into an outside wall along the restaurant's seating area. Authorities believe the 50-year-old driver may have suffered a medical emergency. She was transported to the hospital, where she was pronounced dead according to The News-Press.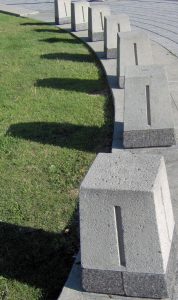 The incident occurred about 5:30 p.m. Friday, when a 2001 Nissan Xterra SUV, continued north along the center median where it collided with a bush and several trees, veered left and entered the southbound lanes of Del Prado, crossed all three southbound lanes and hit the curb in front of Fins Seafood & Dive Bar at 3422 Del Prado, according to the Cape Coral police report.
Our property injury lawyers in Fort Myers and throughout Southwest Florida know area residents are at high risk of such incidents for a number of reasons.