A series of high-profile drunk driving collisions has authorities concerned as we head into the heart of the holiday season.
This week, First Coast News reported the Florida Highway Patrol arrested a 46-year-old woman accused of causing a collision that killed a Jacksonville Sheriff's Office employee. The victim was driving with her husband and two children when the defendant's vehicle reportedly struck the family's car, causing it to rollover.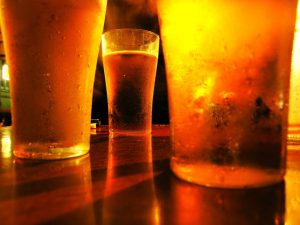 In South Florida, CBS4 Miami reports a Coral Springs firefighter is facing a DUI manslaughter charge, after allegedly driving into a group of motorcyclists on the Florida Turnpike after attending a St. Patrick's Day parade. Closer to home, a Lee County man was arrested and accused of drunk driving Thanksgiving weekend after a crash at Summerlin Road and Pine Ridge Road. He told officers he thought he was in an Uber on the way to jail.
Our Fort Myers injury lawyers support Mothers Against Drunk Driving and other education and prevention efforts to keep intoxicated motorists off our roads. In addition to alcohol intoxication, driving under the influence of drugs has increasingly become a concern.