A recent article in the Florida Record highlights an issue far too few victims of personal injury stop to consider when choosing a law firm: Your law firm must understand as much about your medical condition and treatment history as it does about litigating your case in court.
The advent of electronic medical records has further complicated the issue. Florida Record reported medical consultants made their case recently at a Florida Justice Association convention, as deciphering and understanding electronic records becomes increasingly critical to proper representation of clients in personal injury, medical malpractice and wrongful death litigation. While most might correctly assume complex medical malpractice cases will require in-depth medical knowledge, the truth of the matter is expert medical knowledge is necessary in almost every personal injury case.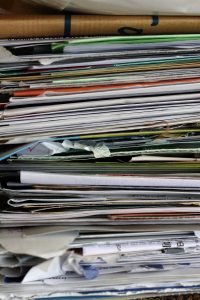 Our injury lawyers in Fort Myers have focused exclusively on personal injury and wrongful death litigation since Bruce L. Scheiner founded the firm in 1971. This singular focus has allowed us to build decades of knowledge and experience. We routinely hire and contract with doctors, registered nurses and other medical experts, many of whom we've worked with for years. It's an area we take very seriously, and intently focus on, as proper understanding of your medical case can be just as critical to winning an appropriate damage award as knowledge of the law.