The annual Traffic Safety Culture Index from the AAA Foundation for Traffic Safety will soon be released. This is the study that tells us exactly what is going on in the minds of drivers behind the wheel — both the good and the bad.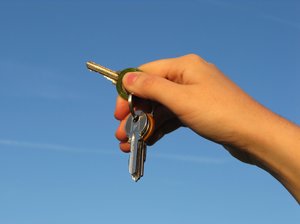 While we await this release, safe driving advocates with AAA and with other organizations across the country are working diligently to help raise awareness about some of the most dangerous driving habits on our roadways — impaired, distracted and drowsy driving.
Our Fort Myers car accident attorneys understand that officials most recently addressed distracted driving. In the AAA study "Distracted Driving and Perceptions of Hands-Free Technologies", we found drivers understand the risks of this dangerous driving behavior, but many are not willing to make the changes in their own driving habits to help ensure safety on our roadways. Although close to 90 percent of U.S. drivers who were surveyed said that driving while distracted is a serious threat, about 70 percent admit to doing it themselves. It's the "do as I say, not as I do" mentality. Still, we continue to lose thousands of lives from this preventable tragedy each and every year.

Back in November, officials highlighted Drowsy Driving Prevention Week. Again, Americans condemn the practice, but many still admit to getting behind the wheel when they're so tired they struggle to keep their eyes open.
With the holiday season, officials tend to focus more on impaired driving. According to the National Highway Traffic Safety Administration (NHTSA), last year 10,228 people were killed in alcohol-impaired driving crashes, including close to 420 in the second half of December alone. And New Year's Day is one of the most dangerous of them all. Unfortunately, far too many people ring in the New Year with too many drinks – and the fact that the parties last until after midnight means partygoers often drink for hours before driving home.
Over the holiday season, officials with AAA are predicting that nearly 90 million Americans will be traveling our roadways. With the increase in travelers and the increase in holiday celebrations, it's no wonder we see a significant increase in the number of alcohol-related traffic accidents during this time of year. According to AAA's study, "Latest Impaired Driving Survey Finds Little Change in Motorist Behavior," more than 95 percent of American drivers believe it is somewhat or completely unacceptable for someone to drive when they think that they may have had too much to drink. Still, about 20 percent of drivers admit to driving when they thought that their alcohol level might have been close to or over the legal limit at least once in the last year. About 15 percent say that they did this more than once in the last year.
We're not only asking you to make it your New Year's resolution to focus on safe driving habits, we're asking you to be safe and responsible behind the wheel throughout the remainder of the holiday season.
If you or a loved one has been involved in an accident, contact Associates and Bruce L. Scheiner, Attorneys for the Injured. Call for a free and confidential consultation to discuss your rights. 1-800-283-2900.
More Blog Entries:
Protecting Children from Dangerous Gifts this Holiday Season, Florida Injury Lawyer Blog, December 19, 2013
December: National Impaired Driving Prevention Month, Florida Injury Lawyer Blog, December 18, 2013