A recent accident on Alligator Alley took the life of a 33-year-old minister and her 3-year-old daughter. According to Florida Baptist Witness, another child in the vehicle, a 4-year-old passenger, was taken to a Tampa hospital and listed in critical condition. Reports indicate that their car crashed through a barrier on the Alley.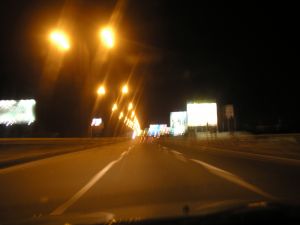 Reportedly was heading west on Interstate 75 around mile marker 88 when the crash occurred. Both child passengers were buckled into their car seats. Shortly after 8:00 a.m., the minister's vehicle hit another car and veered off of the road. It drove through barricade cables and flipped over — landing in a canal.
Our Naples car accident lawyers understand that it took emergency responders a half an hour before they could smash the windows of the vehicle and get the kids out. Neither of them were breathing on their the mother was transported to Physicians Regional Hospital where the mother was later pronounced dead. One of the daughters was later pronounced dead at NCH in North Collier.
The truth of the matter is that are a lot of factors that can play into a car accident. Consulting an attorney in the immediate aftermath of a serious or fatal accent can provide invaluable assistance when it comes to identifying the cause of your accident and determining the parties responsible.
According to the Florida Department of Highway Safety and Motor Vehicles (DHSMV), there were more than 235,000 traffic accidents reported in the state of Florida. In these accidents, there were more than 338,000 drivers involved.
When you break it down, that means that there were more than 640 (average) accidents each and every day. Alligator Alley is one of the nation's most isolated stretches of road and can be particularly dangerous because it often takes 30 to 40 minutes for rescue personnel to arrive on scene.
Each year in Florida, there were more than 195,000 injuries reported and more than 2,440 people killed in traffic collisions.
There were a lot of factors that led to these accidents. Many of them are obvious, like drunk driving, inexperienced driving, distracted driving, drowsy driving and even weather conditions. But others are not as obvious, like road defects, structural and design flaws and even vehicle defects. And many of these factors can help to determine fault in an accident and can help to get the victim the compensation that they deserve.
That's why it's important to recruit the help of an experienced attorney. They can help you to find the details you're likely to overlook. An attorney can examine all aspects of your accident and can help determine the best course of action.

Call Associates and Bruce L. Scheiner, Attorneys for the Injured, if you or someone you love has been injured in a car accident. Call today for a free and confidential consultation to discuss your case. 1-800-283-2900.
More Blog Entries:
Drowsy Driving Top Culprit in Car Accidents, Study Reveals, Florida Injury Lawyer Blog, January 16, 2013
Driver Fault Cited in Vast Majority of Southwest Florida Traffic Crashes, Florida Injury Lawyer Blog, January 15, 2012