Negligent construction and/or maintenance of state and local roads can be grounds for civil litigation if it results in serious injury or death to those in motor vehicles.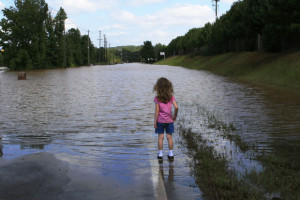 A recent example was seen in the Utah Supreme Court case Barneck v. Utah Dep't of Transp., which dealt with the collapse of a road caused by pooled water in a culvert. The collapse killed a 15-year-old and injured two people.
Anytime a plaintiff seeks compensation from a public entity, there are a host of potential roadblocks that must be overcome. Each state varies in its requirements for overcoming sovereign immunity, and it's important for victims to be represented by an injury lawyer with extensive experience in this realm of law in order to succeed.
In the Barneck case, defendant state department of transportation in Utah argued it was shielded from litigation under the state's governmental immunity act. Not so, held the state high court, which reversed district court's granting of summary judgment on the matter.
According to court records, the underlying accident was caused when a short but severe rainstorm caused a culvert to become obstructed. In fact, 15 feet of water backed up on one side of the road. Workers with the state DOT responded and removed some debris from the street. They tried using a backhoe to unblock the culvert, but couldn't successfully clear it and left the scene.
An hour later, a worker came back to check the roadway, but determined there was no real change.
The standing water remained for hours. Eventually, the weight of that water proved too much for the road, and it collapsed. This happened as a result of  "hydraulic piping," where water seeps in and displaces the base of the road. This resulted in a significant chasm in the roadway – an expanse that was 30 feet wide and 20 feet deep.
Several hours later, plaintiffs – a father and his two teenage children – drove their vehicle into that hole, falling nose-first. The result was the teenage daughter was killed, while the father and teen son were seriously injured.
Plaintiffs sued the state department of transportation for negligence and wrongful death.
District court granted the state's motion for summary judgment after it was asserted the agency was protected by the Governmental Immunity Act.
Immunity for government is not a new concept, and neither is it unique to Utah. The general principle holds that the government can't be held liable for negligence unless it agrees in advance to such action. These agreements are called "waivers." In Florida, the statute governing a waiver of sovereign immunity is codified in F.S. 768.28.
In Utah, the government issues a series of waivers and then also exceptions to those waivers. The one relevant to this case details injury resulting from unsafe, defective or dangerous highways or culverts. The noteworthy exception is any injury that arises out of management of flood waters.
Defendants alleged in this case, plaintiff's claim arose out of management of flood waters, which is exempt from liability under the act. Plaintiffs, however, assert their claim is born out of defective, unsafe or dangerous conditions of a highway, and therefore the waiver applies.
District court sided with defense, but state supreme court reversed. The court found merit in plaintiff's assertion that the claim arose form a dangerous condition – specifically, a property defect that birthed substantial injury risk when the property was used in a way that was reasonably foreseeable.
Call Associates and Bruce L. Scheiner, Attorneys for the Injured, at 1-800-646-1210.
Additional Resources:
Barneck v. Utah Dep't of Transp., June 12, 2015, Utah Supreme Court
More Blog Entries:
Civilian Construction Injury Results in Complex Litigation, May 14, 2015, Fort Myers Traffic Accident Attorney Blog