Just a few weeks ago, Mothers Against Drunk Driving (MADD) announced its excitement about the decrease in drunk driving car accidents in Fort Myers and elsewhere. The victory may have been a tiny one, but any success within this fight is notable. In the recently released statistics from the National Highway Traffic Safety Administration (NHTSA), it was concluded that the number of drunk driving accident fatalities decreased by about 5 percent from 2009 to 2010.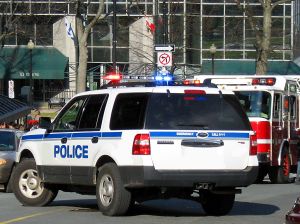 "One life impacted by this terrible crime is one life too many, as there are still more than 10,000 drunk driving fatalities and hundreds of thousands of injuries every year," said Jan Withers, president of MADD.
Law enforcement agencies from across the state of Florida aren't ready to call it a win and aren't taking this news lightly, as we recently reported on our Florida Injury Lawyer Blog. Despite the recent announcement of a decrease in the number of alcohol-related accident fatalities, the Lee County Sheriff's Office and hundreds of other offices will still be exercising heightened enforcement to track down drunk drivers through the holiday. The Lee County Sheriff's Office continues to pursue its "4D Prevention Month" through the holiday season.
As we discussed, the 4D campaign is targeting distracted, drugged and drunk drivers throughout the holiday season to make our roadways a little safer for everyone.
According to the U.S. National Institute on Alcohol Abuse and Alcoholism (NIAAA), roughly 40 percent of all traffic accident fatalities that happen during the Christmas and New Year's holidays are alcohol-related. This is a 12 percent increase over the rest of the month of December.
The Fort Myers Police Department offers you these holiday safety tips to help prepare everyone for the busy holiday travel season:
-Go out with a plan. If you're planning on drinking, you should plan on designating a sober driver, too. It's important to keep an eye on your loved ones as well to make sure that they don't get behind the wheel after drinking alcohol. Please celebrate responsibly!
-If you see a friend of a family member drinking, consider taking their keys away from them. Your intervention could help to save lives.
-If you're hosting a party, make sure there are non-alcohol beverages available for designated drivers and non-drinkers to enjoy. Make sure that all of your drinking guests leave with a licensed driver who is sober, too!
-If you think you've spotted someone on our roadways who might be impaired, call the police and report the make, model and color of the vehicle including the location and direction it's heading and a description of the driver if possible. Don't try to stop the car yourself. Let authorities take it from there. Your call can save a life!

If you or a friend of yours has been injured in an alcohol-related car accident in Fort Myers, Cape Coral or Naples, contact Associates and Bruce L. Scheiner, Attorneys for the Injured, today for a free and confidential appointment to discuss your rights. Call 1-800-Dial-BLS.
More Blog Entries:
Local Officers in Search of Drunk, Drugged and Distracted Drivers to Prevent Fatal Car Accidents in Lee County through Holidays, Florida Injury Lawyer Blog, December 14, 2011
Cape Coral Drunk Driving Accident a Tragic Reminder of Risks, Florida Injury Lawyer Blog, November 3, 2011