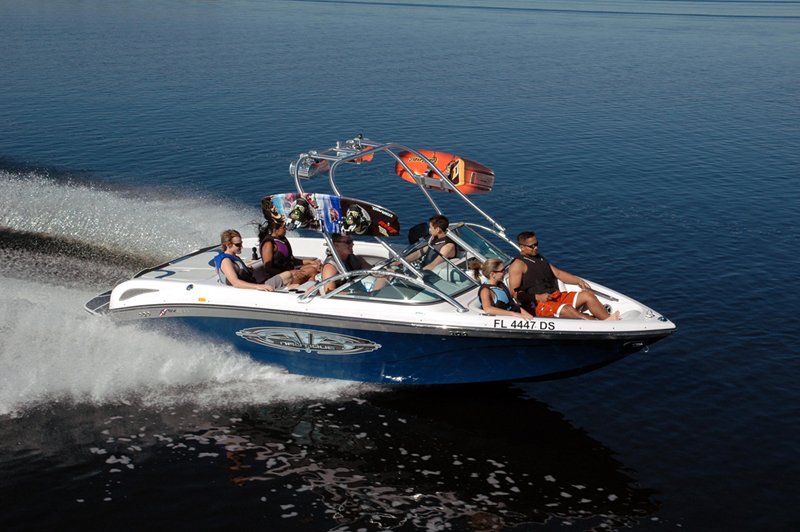 It's prime boating season in Florida and its no wonder – the weather is perfect. Most of the boating accidents that happen in our state occur during the months of March, April and May when residents and tourists are enjoying our coastline and inland waters.
While cruising in a motorboat is a great recreational activity, it's not without hazards. Did you know that the state of Florida was first in the nation for boating accidents in 2008? The US Coast Guard's report on recreational boating shows that Florida had 616 reported accidents causing over $22.7 million in property damage during 2008 alone. In Southwest Florida's three counties, Collier county ranked number 6 in the state for the highest number of accidents, Lee county ranked 9th and Charlotte county ranked 19th. Most of these accidents happened in broad daylight during afternoon hours and were caused most often by operator inattention to surroundings and other vessels.
So what can you do to be safer in the water?
First and foremost, be aware of your surroundings and attentive to vessels nearby, both moving and anchored. Realize that when the engine is off, a boat will drift with the current and could move into a potentially dangerous situation.
Operate the boat properly with all passengers seated and cruising at or below posted speeds. Review and have on hand the safety equipment required by the U.S. Coast Guard including:
• Life jackets in the proper size for every passenger • Navigation lights • Fire extinguisher • Ventilation system • Backfire flame control device • Muffler • Distress signals • Sound devices
• Diver down flag if diving from the vessel • Operable marine sanitation device if a toilet is installed • State registration numbers
Larger vessels will have additional requirements. Check with the U.S. Coast Guard regarding requirements for your boat.
Boat sober. Boating under the influence (BUI) is against the law. "While our many miles of wide-open, sparkling local waters may lull boaters into the belief that nothing can go wrong, the fastest way to end a beautiful day on the water is to operate your vessel under the influence of alcohol," says P.J. Scheiner, attorney with Associates and Bruce L. Scheiner Personal Injury Lawyers, P.A. In fact, the US Coast Guard reported that Florida was second only to California for the highest number of boating accidents, boating injuries and boating fatalities caused by alcohol use in 2008.
The Florida Fish and Wildlife Conservation Commission website states, "A vessel operator suspected of boating under the influence must submit to a sobriety test and physical or chemical test to determine blood- or breath-alcohol content."
Even though it's only required of operators under age 21, boating safety classes are a good idea for all operators on the water. The safety course will teach the operator about navigation using charts, markers and buoys; programming and using a GPS device; required safety equipment; and recognizing different weather conditions. Boating safety courses are offered by the US Coast Guard Auxiliary and the US Power Squadron. The Power Squadron also offers free, confidential safety inspections of recreational boats to make sure your equipment is in proper working order. There are eight different Power Squadron branches throughout Southwest Florida, visit www.usps.org for a list. Keep in mind that law enforcement can stop any vessel for the purpose of checking compliance with safety and equipment regulations. Knowing what's required can keep you on the water and having fun.