Twenty-six busing operations won't be on our roads during the summer travel season and they won't be endangering passengers and increasing risks of busing accidents in Fort Myers and elsewhere.
This is all thanks to officials with the Federal Motor Carrier Safety Administration (FMCSA). Investigators shut down 26 operations and declared every single one of them as imminent hazards to public safety. Each of these busing companies posed unnecessary and needless threats to passengers and officials weren't having it. Many of them operated on Florida roads.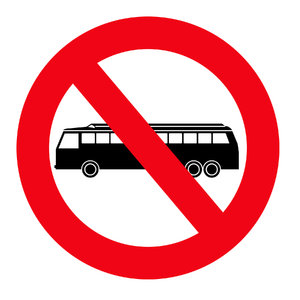 This recent crackdown effort is the largest safety crackdown that officials have ever completed. Through it all, there were 10 individual company owners, employees and managers who were instructed to stop all passenger transportation operations. Operations even include selling bus tickets. The companies that were shut down transported about 1,800 travelers from New York to Florida each day.
Our Fort Myers bus accident lawyers understand that many residents and visitors rely on busing companies to get them to and from their summertime vacation destination. Unfortunately, there are companies who are also offering dangerous services. For that reason, officials with FMCSA continue to inspect and review busing companies to make sure that they're not putting travelers at any danger. Those who aren't keeping up with the current safety standards and are putting travelers at risk will be located and shut down, say FMCSA officials.
Officials discovered that many of these companies were employing drivers who didn't have a valid commercial driver's licenses (CDLs) and also failed to have drug and alcohol testing programs. Some of the companies did not properly inspect or repair their buses, letting buses of any condition ride the roads. Lastly, some of these companies had serious hours-of-service and driver qualification violations, meaning that bus drivers were driving with very little sleep and resting time, putting passengers at risk for a drowsy driving-related accident on our roadways.
"If you put passengers' safety at risk, we will shut you down," U.S. Department of Transportation (USDOT) Secretary Ray LaHood said.
Travelers are asked to do their homework before selecting a busing company to travel with. Look at a potential company's accident history, driving record and safety inspection information. This kind of information will help you to choose a company that's going to get you to and from your vacation spot safely. You might not always want to go with the cheapest ride as sometimes those can also be the most dangerous. Keep safety as a top priority when traveling this summer and research to help to keep you and your loved ones out of a potential accident.

Contact Associates and Bruce L. Scheiner, Attorneys for the Injured, today to learn more about how we will fight for your legal rights. Our Fort Myers injury lawyers have been focused on justice since 1971. You pay us nothing unless we win. Call 1-800-Dial-BLS to set up a free and confidential consultation to discuss your rights.