Uninsured/ underinsured (UM/UIM) coverage is essential for all Florida motorists, as it provides the policyholder and other insureds with coverage in the event of collision with an at-fault driver who doesn't have insurance or doesn't have enough insurance.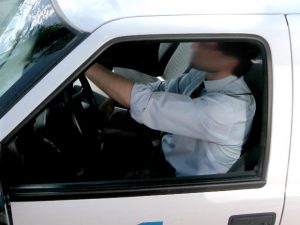 However, F.S. 627.727(7) allows insurers to avoid paying damages under UM/UIM policies for claims of pain, suffering, mental anguish or inconvenience unless the injury or disease involves:
Significant and permanent loss of an important bodily function;
Permanent injury within a reasonable degree of medical probability (beyond scarring or disfigurement);
Significant and permanent scarring or disfigurement;
Death.
This was the statute that felled the bad faith insurance claim made by plaintiff in Cadle v. GEICO, recently weighed by the U.S. Court of Appeals for the Eleventh Circuit. 
According to court records, plaintiff was injured in a Florida car accident on I-95 when she was rear-ended by an underinsured motorist with a $25,000 liability insurance policy.
Following the crash, plaintiff sought treatment from her primary care physician. He prescribed three weeks of physical therapy, but this did not help. The following month, she was referred for an MRI of her cervical spine and a consultation with a neurosurgeon. As a result, she received pain management which included epidural injections. Over the course of the next year, plaintiff received 10 nerve blocks requiring anesthesia. None of these treatments was effective in managing her pain.
A major point of contention in the case was the fact plaintiff had a pre-existing neck injury that required surgery in 1989. However, she'd been doing well prior to the car accident.
GEICO offered plaintiff $500 to settle her UIM claim. Her attorney responded by asking for the full policy limit of $75,000. GEICO countered with a $1,000 settlement offer, indicating there was no final evaluation provided in the demand that would give "permanency" to the client, as outlined in F.S. 627.727(7). The $1,000 offer was rejected and plaintiff filed her first civil remedy notice almost 14 months after the crash, indicating she was still under the care of her treating doctor and neurosurgeon, with whom she was discussing surgical intervention. Her medical bills at that time were reportedly in excess of $50,000 and climbing.
GEICO requested plaintiff's 1989 medical records and did not increase its settlement offer. It noted again there was no final evaluation report that would allow plaintiff to claim permanency of her injuries.
In 2009, plaintiff filed her lawsuit. Plaintiff underwent surgery in December of that year. That surgery involved removing the previous, 20-year-old plate that was in her neck from the prior surgery and placing a larger one that would help stabilize her neck. She returned to work several weeks later. During recovery, she received pain medication and did rehabilitation exercises at home. Plaintiff's medical bills exceeded $175,000. Plaintiff's injury lawyer said he called and spoke to an adjuster and told him surgery was necessary, but the adjuster denied that and there is no record of the call.
Her UIM claim was tried by a jury in Brevard County in 2013. Jurors concluded plaintiff had suffered permanent injury within a reasonable degree of medical probability and awarded her $900,000. State trial judge reduced that amount to $817,000, after applying certain off-sets for collateral sources and prior settlement with the at-fault driver.
Then in the fall of 2013, plaintiff filed a federal lawsuit. She alleged the insurer failed to settle her claim when it could have and should have done so. Insurer moved for a partial summary judgment and a determination that the $900,000 verdict wasn't binding as far as damages in the federal case. Plaintiff argued the $900,000 in damages were fixed (less appropriate set-offs). Judge denied defense motion.
After three days of trial, jurors concluded GEICO acted in bad faith by failing to settle the claim. Insurer filed a renewed motion for judgment as a matter of law on the basis plaintiff had not presented any evidence she suffered permanent injury that would have entitled her to non-economic damages (which would mean insurer didn't act in bad faith in denying the claim). The judge granted this motion, finding there were no medical records (prior to the expiration of the civil remedy notice) of a permanent injury submitted to the insurer. Therefore, insured would only have been able to collect non-economic damages, which were indisputably less than the $75,000 limits plaintiff was demanding.
The Eleventh Circuit affirmed. The court noted that despite numerous opportunities, plaintiff's attorney failed to provide evidence of a permanent injury. Even if the attorney had informed the insurance adjuster of the possibility of surgery, this in and of itself is not notice of permanent injury.
The case is noteworthy because the court here limited the time in which evidence of permanency has to be provided to the expiration of the final Civil Remedy Notice. Once again, this illustrates how the legal landscape of Florida injury law continues to evolve.
Call Associates and Bruce L. Scheiner, Attorneys for the Injured, at 1-800-646-1210.
Additional Resources:
Cadle v. GEICO, Sept. 30, 2016, U.S. Court of Appeals for the Eleventh Circuit
More Blog Entries:
Holiday Motor Corp. v. Walters – Product Liability in Convertible Rollover, Sept. 25, 2016, Fort Myers Car Accident Lawyer Blog