Car accidents in Florida were the number one cause of death for on-the-job fatalities in both 2009 and 2010, according to the Bureau of Labor Statistics. In 2010, Florida experienced more than 200 work fatalities, nearly half of which were caused by work-related traffic accidents. To help combat this problem, the Network of Employers for Traffic Safety (NETS) joined forces with the U.S. Department of Transportation for another Drive Safely Work Week (DSWW). This year's campaign has been titled "Focus 360°: Getting there safely is everyone's business." This year's event is ongoing this week, from October 3rd to the 7th.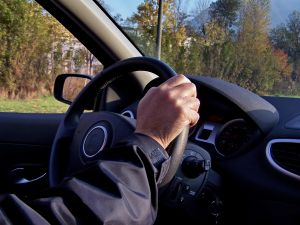 Our car accident attorneys in Fort Myers, Naples and Port Charlotte understand that distracted driving-related car accidents have been a popular topic of conversation in the state recently. Distracted driving affects everyone on our roadways. As motor-vehicle accidents continue to be the top cause of death for work-related fatalities, these two organizations continue to push for cell phone-free work places. No phone call or text message is worth risking someone's life on our roadways.
This campaign affects everyone on our roadways, whether you're a passenger, a driver or a cyclist. There is something that we can all do to make travel safer. We ask you to practice safe and distraction-free driving habits to help set a good example for your loved ones, other motorists and your coworkers.
In Florida, transportation accidents took more lives of employees in 2010 than falls, fires, explosions, assaults, violent acts or any other type of work-related accident.
"Employers have the potential to reach up to one-half of the nation's population, and their support in our fight to stop distracted driving is crucial." Ray LaHood, U.S. Secretary of Transportation.
For this year's campaign, organizers are suggesting the following:
-Consider creating and enforcing a cell phone policy for your company to help reduce the risks of these types of accidents.
-For employers who already have a policy, consider sharing tips and creating activities to help enforce the current policy.
-Employers who are not interested in creating a cell phone policy are still urged to talk with employees about the risks, the dangers and the consequences of distracted driving.
Distractions have the ability to take a driver's attention off our roadways and to increase everyone's risk for a motor-vehicle accident. In 2010, these types of accidents killed roughly 5,500 people on U.S. roadways. Nearly 500,000 others were injured in these accidents. Drivers who use a cell phone behind the wheel are four times more likely to be involved in a serious traffic accident. Recent statistics conclude that about a fourth of all accidents were caused by a distracted driver.
During the 2010 campaign, there were approximately 5,000 participating organizations. Of those who participated, nearly 90 percent now have some type of corporate cell phone policy We encourage you to join this year!

Associates and Bruce L. Scheiner, Attorneys for the Injured, have spent four decades fighting for the rights of car accident victims throughout South Florida, including Naples, Fort Myers, Cape Coral, Port Charlotte and Sebring. Call us for a free and confidential consultation to discuss your rights. 1-800-283-2900.
More Blog Entries:
Florida Dominates List of Dangerous Car Accident Cities, Florida Injury Lawyer Blog, August 29, 2011
GHSA Steps in to Help Prevent Distracted Driving Car Accidents in Naples and Elsewhere, Florida Injury Lawyer Blog, August 4, 2011