A deadly fungal meningitis outbreak has so far claimed 32 lives and sickened about 450 people, prompting officials in Massachusetts to fire the director of the state's pharmacy board and suspending the agency's top attorney for failing to warn of the crisis.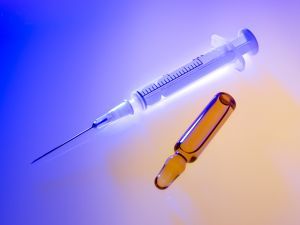 Our Florida personal injury lawyers understand that the deadly illness has been linked to a prescription drug compounding agency based in Massachusetts that was recently cited by the U.S. Food and Drug Administration for uncleanliness. The facility is also accused of violating federal policy by mass producing and distributing medication. Specifically, the company distributed numerous large batches of tainted steroids, used for injections for joint inflammation in 19 states.
The U.S. Centers for Disease Control report that in Florida, as of Nov. 8, there were 23 reported cases of infection, including three deaths. It's important to note that those are only the cases we know about so far. There could be more individuals who are at risk and don't know it, or who were sickened and aren't aware of the cause.
Other states that were heavily impacted include Michigan (119 cases), Tennessee (79 cases), Indiana (51 cases) and Virginia (50 cases).
Meningitis, if you aren't familiar, is an inflammation of the lining that surrounds the brain and spinal cord. The steroid injections that were distributed were used to treat pain in the lower back and joints. It's estimated that at least 14,000 people could be at risk of infection after receiving steroid injections from this one compounding facility, the New England Compounding Center.
But the problem could be even bigger than that.
First, the CDC reports that it has identified other contaminated drugs that the company distributed. That means there is the risk of other drugs distributed by this facility sickening patients. All of the company's products have been recalled, and its facilities shut down.
But secondly, this case has shed light on major problems with so-called compounding pharmacies, which exist not only in Massachusetts, but in Florida and throughout the country.
The purpose of compounding pharmacies is to mix, combine or alter ingredients to certain drugs on a custom basis at the request of physicians in order to meet the specific needs of a patient. Customizing drugs can be a valuable service, for example, if you require a certain medication, but are allergic to a single ingredient in it. The compounding pharmacy would remove that ingredient so you could still take your medication.
But significant problems have been uncovered when these compounding facilities begin mass-producing drugs. Many, such as this one, are not licensed to do so. Additionally, there is little oversight because they are not regulated in the same way regular pharmacies are. So in this case, both the state pharmacy board and the FDA say while they were aware of problems at this particular facility, neither had the authority to shut it down.
At the same time, the public wasn't alerted to problems, so no one taking drugs from this facility knew they could be at risk.
So why don't legislators give someone the power of oversight to prevent this in the future? Well, they might – but they tried before. Ten years ago, legislators approved a measure that would have given greater authoritative powers to the FDA. But the U.S. Supreme Court ruled portions of the law unconstitutional, sending that attempt to the scarp heap.
This outbreak, however, may prompt Congress to act again. Hearings are scheduled at both a House and Senate Committee this month.

Call Associates and Bruce L. Scheiner, Attorneys for the Injured, for a free and confidential consultation to discuss your rights. 1-888-579-8699.
Additional Resources:
More die in fungal meningitis outbreak; state pharmacy chief fired, Nov. 7, 2012, By Maggie Fox, NBC News
More Blog Entries:
Rainy Weather Causes Accidents throughout State, Officials Concerned, Oct. 26, 2012, Florida Injury Lawyer Blog