According to MSNBC, the number of children and teens in the U.S. who are killed by gunshot wounds has increased about 60 percent in the last 10 years. A new report by two Boston doctors was presented at the American Academy of Pediatrics, and found that there are about 500 children who are killed in these kinds of accidents each and every year. Another 8,000 are hospitalized annually because of these same incidents.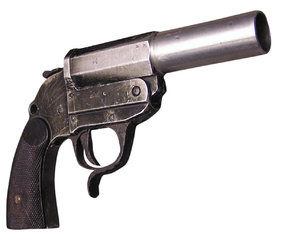 "Policies designed to reduce the number of household firearms, especially handguns, may more effectively reduce the number of gunshot injuries in children," said Dr. Arin Madenci of American Academy of Pediatrics.
Our Lehigh Acres personal injury lawyers support gun rights. In part, that means properly storing and securing firearms when not in use, and properly instructing children about gun safety. When our youngest family members get their hands on these devices, accident risks run high. Children may not understand the consequences of misuse.

Of the 192 million firearms owned in the United States, 65 million are handguns.
Even if no one in your family owns a gun, chances are that someone you know does. Your child could come in contact with a gun at a neighbor's house, when playing with friends, or under other circumstances outside your home.
Although gun-related injuries peak in adolescence, they can affect infants and younger children too. Younger children are most likely to be injured, either shooting themselves or a playmate, after playing with a gun that they have found in the home, not realizing that the gun is real or that it is loaded.
Unintentional shootings occur most often when children are unsupervised and out of school. They tend to occur in the late afternoon (peaking between 4 and 5 p.m.), during the weekend, and during the summer months and holiday season.
Experts recommend that by the time your child turns 3, you should review regularly what to do if he discovers a firearm.
You should teach your child to stay away from guns unless under proper instruction. If they see one, they should stop what they're doing and go tell an adult right away. Make sure that do not touch it or move it.
If you have a gun in your home, make sure that you keep it properly secured. You should also keep it locked up and out of reach of children. Keep the ammunition locked in a separate area away from the gun. Put away and lock up gun-cleaning supplies, which are often poisonous. When handling or cleaning a gun, adults should never leave the gun unattended. Do not take anyone's word that the firearm is unloaded – always check for yourself.
Also, remember to keep the gun pointed in the safest possible direction. Always be aware of where a gun is pointing. A "safe direction" is one where an accidental discharge of the gun will not cause injury or damage. Only point a gun at an object you intend to shoot. Never point a gun toward yourself or another person.
If you or a loved one has been involved in an accident, contact Associates and Bruce L. Scheiner, Attorneys for the Injured. Call for a free and confidential consultation to discuss your rights. 1-800-283-2900.
More Blog Entries:
Florida Work Accidents Claim 209 Lives in 2012, Florida Injury Lawyer Blog, October 17, 2013
Florida Bus Accidents Risks Highlighted by Surprise Inspections , Florida Injury Lawyer Blog, September 12, 2013