Landlords and other property owners have a duty of care to maintain their site in reasonably safe condition for those who enter lawfully. Landlords in particular have a statutory responsibility under F.S. 83.51 to maintain their premises, which involves compliance with all applicable building, housing and health codes and maintaining all structural components in good repair, capable of resisting normal forces, loads and plumbing. Florida law also requires the extermination of certain insects, including wood-destroying organisms.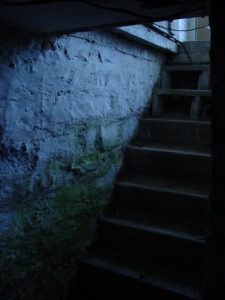 Wood-destroying organisms, or more specifically, termites, were at the center of a recent defective staircase lawsuit in Rhode Island, where a woman fell through a stair board that had rotted through due to termites. She suffered a myriad of injuries and sued her landlord for damages. However, the trial court ruled in the landlord's favor, finding plaintiff had not presented sufficient evidence of actual or constructive notice of the defect. The Rhode Island Supreme Court affirmed.
We should point out that case law and statutes vary from state-to-state, but some of these same general provisions outlined in this case are applicable here in Florida too. 
According to court records, both plaintiff and defendant resided at the complex. Plaintiff had lived there since 1998. One night in the summer of 2004, plaintiff arrived at the site and while talking on her cell phone, climbed the wooden stairs that led to the front porch. As she reached the top stairs, she testified the top stair started to fall through. Her feet hit the ground (there were only a few steps to the top), and she was encased in the stairway. She alleged she suffered a number of personal injuries as a result of her fall.
She filed a premises liability lawsuit, alleging defendant was negligent for breaching his duty to keep the premises in a safe and reasonable manner. She alleged defendant was negligent in failing to keep the premises in a safe and reasonable manner. The stairs had rotted due to insects and they were dangerous and, she alleged, not properly maintained.
It was revealed in depositions that no other steps or railings gave way at the time of the incident. She had come down those same steps earlier in the evening without any suspicion of a problem.
Following discovery, defendant sought summary judgment on grounds the defect had not existed for a long enough period of time to afford reasonable notice – actual or constructive – of the dangerous condition. Plaintiff amended her complaint, contending the court should apply a legal doctrine known as res ipsa loquitur, which means the occurrence of the accident itself implies negligence.
In granting the defense motion, trial court noted an essential element in a defective stairs lawsuit  – or any premises liability litigation involving a defective condition –  is notice (i.e., defendant knew or should have known about the condition). Trial court concluded there was no evidence on record that defendant had any notice of the condition, and no basis for application of res ipsa loquitur. Appellate court affirmed, as did state supreme court.
In its analysis, state high court noted there was nothing to indicate the defect existed for such a time that defendant should have known about it or discovered it in the course of using reasonable care to maintain the property. Plaintiff herself testified she hadn't noticed anything unusual about the step only earlier that night.
Call Associates and Bruce L. Scheiner, Attorneys for the Injured, at 1-800-646-1210.
Additional Resources:
Cooley v. Kelly, May 24, 2017, Rhode Island Supreme Court
More Blog Entries:
Negligent Security Alleged in Florida Homicide, Oct. 3, 2016, Fort Myers Premises Liability Lawyer Blog