More people are dying in car accidents in Naples and elsewhere this year than last year, according to preliminary data from the National Safety Council (NSC).
During the first 3 months of 2011, there were less than 7,300 people who were killed in car accidents across the country. During that same time in 2012, NSC officials estimate that roughly 8,200 people have been killed under the same circumstances. That's a 12 percent increase in the number of roadway fatalities!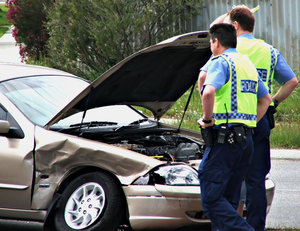 Why the increase? That's what officials are trying to pinpoint, too. There are a number of reasons that could have led to the increase, officials report. Some are saying that it's the improving economy that's fueling the increase. With a recovering economy, more Americans are feeling better at the pump and are taking more road trips because of it. With an increase in vehicle miles traveled, we see an increase in the risks for accidents and ultimately an increase in the number of roadway fatalities. Another reason, officials say, could be the mild winter we just experienced. Across the country, states were blessed with a calm winter season. With less snow and ice on the road, more northerners were able to hit the road for winter vacations. Again, an increase in driving could have led to the increase in accidents. The number of total miles driven across the county has been on the rise since December.
Our Naples injury attorneys understand that an increase in roadway accidents not only leads to more lives lost, but it also leads to costlier bills. In 2011, the cost for motor vehicle-related fatalities topped $250 billion. Included in the costs of fatal motor vehicle accidents are the bills for lost wages and productivity, administrative expenses, medical expenses, property damage and employer costs.
"The Council will be keeping a close eye on our monthly traffic fatality estimates to discern if this increase is just a temporary blip," said Janet Froetscher, president and CEO of the National Safety Council.
Drivers are asked to take this information and use it to make improvements in their own driving habits. Remember that driving is a privilege. A driver's license gives you a certain level of freedom, but it also gives you an enormous amount of responsibility.
Behind the wheel, drivers are asked to:
-Focus on the road.
-Always drive defensively.
-Never drive after consuming drugs or alcohol.
-Always wear a seat belt.
As we head into the summer travel season, drivers are asked to review their own driving skills and make the alterations to be a better and safer driver on our roadways. The fight against fatal car accidents in Naples and elsewhere starts with you.

Associates and Bruce L. Scheiner, Attorneys for the Injured, is a law firm that is dedicated to helping the victims of car accidents in Cape Coral, Naples, Fort Myers, Lehigh Acres and elsewhere in the area. Call today to set up a free and confidential consultation to discuss your case. Call 1-800-283-2900.
More Blog Entries:
Cape Coral Car Accidents: Use Your Blinker, South Florida Injury Lawyer Blog, May 11, 2012