Florida drivers can expect to see more motorcyclists on the roads this month, an estimated 500,000 motorcycle enthusiasts come rumbling into the state for Daytona Bike Week, which stretches through the first and second weeks of March.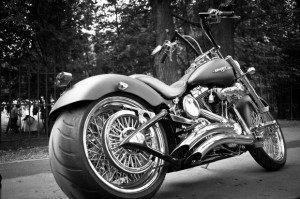 Many of those bikers are from out-of-state, and many take the opportunity to make a longer trip of it and ride through the rest of the state. Even those who live here full-time may be traveling cross-state to attend the popular 10-day event.
It's an opportune time to discuss the fact that motorcycle riders face unique dangers on our highways, especially because Florida has more motorcycle fatalities than anywhere else in the country. 
The National Highway Traffic Safety Administration (NHTSA) reported that in 2013 (the most recent year for which statistics are available), 467 motorcyclists were killed in Florida. That is more than any other state in the country – even California and Texas, which both have populations nearly double that of the Sunshine State.
Part of the reason for that is Florida is a prime motorcyclist destination for many of the more populated northern states. Events like Daytona Bike Week (and Biketoberfest in October) increase this draw.
Here in Fort Myers, there are quarterly bike nights held in the downtown River District, with police barricading the streets and bikers from all over gather to enjoy live music on multiple stages, browse vending by hand-picked merchants and peruse the bike show on First Street.
A similar quarterly event is held in Cape Coral, and the Associates and Bruce L. Scheiner, Attorneys for the Injured, are proud, long-time sponsors. (The most recent was in February, and the rest are slated for April, October and December of this year.)
We are also staunch advocates for motorcycle safety and motorcyclist rights. That's why we were troubled by results of the 2015 AAA Consumer Pulse Survey , which revealed 1 in 5 motorcyclists in Florida, Georgia and Tennessee don't have insurance.
Of course, 1 in 4 total motorists in Florida don't have insurance, so the rate is actually better for motorcyclists. Still, the law requires coverage for all riders, and the risk is even higher for those on a bike because the chances of injury are greater than for those in a standard motor vehicle. Plus, if the accident was caused by a hit-and-run driver or someone without insurance, riders may have little to no opportunity to recover damages for their injuries – even if they were blameless for the crash.
Consider too that in that same survey, 57 percent of motor vehicle drivers say their main concern about sharing the roadway with motorcycles: "Not Seeing Them."
We hear this time and again following serious motorcycle accidents. The driver simply didn't see them. Of course, that line won't usually hold up in civil court because all drivers owe a duty of care to watch out for one another – and that includes motorists operating non-traditional vehicles, such as motorcycles or bicycles. Still, we'd rather the accident be prevented in the first place.
Call Associates and Bruce L. Scheiner, Attorneys for the Injured, at 1-800-646-1210.
Additional Resources:
Florida first in motorcycle fatalities, March 2, 2016, The News-Press
More Blog Entries:
When Negligent Repair of Auto Plays a Role in Crash, Feb. 6, 2016, Fort Myers Motorcycle Accident Lawyer Blog