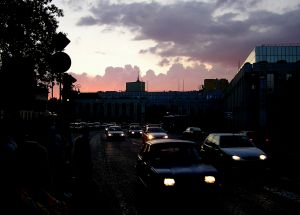 In the wake of last week's series on https://www.injury-lawyer-florida.com about the hazards of aggressive driving, speeding and distracted and drowsy driving, Florida Injury Lawyers has found a comprehensive Internet resource to provide drivers with a refresher course of safe driving tips.
For most of us, driving has become a commonplace activity. Yet it is the only potentially deadly activity most of us engage in on a daily basis. Having written about what not to do, here is a look at 70 safe driving tips we could all benefit from reviewing.
As RoadTrip America put it in debuting its 70 Rules of Defensive Driving: "It's not something we … like to dwell upon but about 50,000 people die each year in collisions on the roadways of the United States."
Please click here to visit the entire list, courtesy of RoadTrip America, which provides additional information on each safety tip.
1) Pay Attention 2) Don't Trust Nobody!
3) Yield Anyway 4) Don't Speed 5) Don't Drive Impaired 6) Wear Your Seat Belt 7) Buy and Use Other Safety Devices 8) Motorcyclist Protect Thyself!
9) Don't Run Red 10) Drive Precisely 11) Chill Out 12) Look Down the Road 13) Create Space & Use the two-seconds-plus rule 14) Drive to Communicate 15) Drive Predictably 16) Always Signal Your Intentions 17) Know Your Blind Spots 18) Avoid Distractions 19) Avoid Backing Up 20) Beware of Intersections 21) Be a Freeway Pro 22) Know How to Stop 23) Know When to Use Headlights 24) Slow Down in Rain or Snow 25) Maintain Your Vehicle's Tires
Click here for all 70 rules from RoadTrip America, complete with descriptions and other advice for each rule.

We can all do our part to make our roads safer.
And remember, if you or someone you love is seriously injured or killed in a car accident, motorcycle accident, trucking accident or other collision, there are certain things you can do to help protect your rights.
Our Florida injury lawyers offer free appointments to discuss your rights at offices conveniently located throughout Southwest Florida, including Cape Coral, Naples, Fort Myers, Venice, Sebring, Acradia and Port Charlotte.