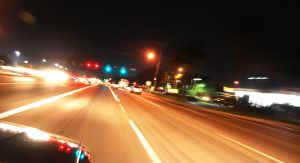 Speeding and traveling at speeds unsafe for road, traffic and weather conditions is the focus of Part 2 of Florida Injury Lawyer's three-part series on the high number of traffic accidents caused by aggressive drivers, unsafe speed and distracted and sleepy drivers.
Florida injury lawyers handle hundreds of car accidents, motorcycle accidents and trucking accidents each year caused by unsafe speed throughout Southwest Florida, including Naples, Bonita Springs, Lehigh Acres, Fort Myers, Cape Coral, Venice, Port Charlotte, Punta Gorda and Sebring.
The National Highway Traffic and Safety Administration estimated 15 years ago that speeding cost society $44,193 a minute: That's $63 million a day!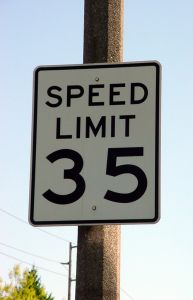 In 2006, more than 50 people lost their life to traffic crashes in each of Florida's 67 counties and speed was often a contributing factor.
Federal statistics show speed is a contributing factor in 1 out of every 3 fatal car crashes.
Speed reduces a driver's ability to steer safely around curves or objects in the roadway and it extends the distance required to stop a vehicle in an emergency.
Crash severity also increases with speed. Inversely, the effectiveness of restraint devices like safety bags and seat belts, and vehicle construction features like crumple zones, decline as impact speed increases.
The probability of death, disfigurement or debilitating injury doubles for every 10 mph over 50 mph, according to government statistics.
Many drivers don't consider these dangers. They slow their speed in neighborhoods or when the weather turns bad. To them, a few miles an hour over the speed limit is an acceptable risk. They believe that the worst that can happen to them is they'll get a speeding ticket.
But the facts are clear: Driving too fast for conditions or exceeding the speed limit can kill you.
Speed facts:
* Rural roads account for over 60 percent of all speed-related fatal crashes.
* 2 of every three speed-related crashes involve a single vehicle.
* 60 percent of all speed-related fatal crashes occur at night (6 p.m. to 6 a.m.).
* Drivers involved in speed-related fatal crashes are more likely to have a history of traffic violations.
* On average, 1,000 Americans are killed every month in speed-related crashes.

Youth and Speeding:
* Of all drivers under 24 involved in fatal crashes, 32 percent were speeding.
* Of all drivers under 21 involved in fatal crashes, 38 percent of the male and 24 percent of the female drivers were speeding.
Save gas — slow down:
* Fuel consumption increases steadily above 45 mph. Cars and light trucks use 50 percent more gas traveling at 75 mph than they do at 55 mph.

In many instances, innocent passengers or other motorists and pedestrians are seriously injured or killed by someone else's negligence. If you or someone you love has been in a serious car accident, motorcycle accident or trucking accident, there are certain things you can do to help protect your rights.
Our Florida injury lawyers offer free appointments to discuss your rights at offices conveniently located throughout Southwest Florida, including Fort Myers, Cape Coral, Naples, Arcadia, Port Charlotte, Sebring and Venice.