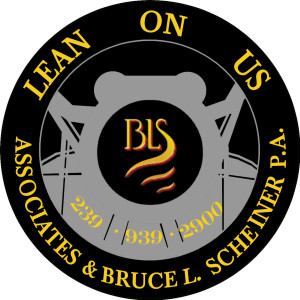 The motorcycle accident attorneys of Associates and Bruce L. Scheiner, Personal Injury Lawyers are partnering with the City of Cape Coral and the Southwest Florida Chapter of American Bikers Aimed Toward Education for a weekend of holiday biker events.
On Saturday Dec. 13 from 5 to 10 p.m. the firm once again partners with the City of Cape Coral to provide headline sponsorship of Cape Coral Bike Night, the areas premiere bike event featuring thousands of Southwest Florida bikers, food, merchandise and live entertainment in a family-friendly environment.
"The Cape Coral Bike Nights are the area's biggest and best outings for motorcyclists in Southwest Florida and we are pleased to be the primary sponsor," said Bruce Scheiner, founder and senior attorney of Associates and Bruce L. Scheiner, Personal Injury Lawyers.
"Fighting for the rights of motorcyclists has been one of our primary goals for 37 years and we look forward to promoting safety and awareness throughout the upcoming season," Mr. Scheiner said.
For more information on Cape Coral Bike Nights visit www.ccbikenight.com. You can also visit www.flbikers.com.
On Sunday Dec. 14 from 10 a.m. to 12:30 p.m., Associates and Bruce L. Scheiner, Personal Injury Lawyers, teams with Fort Myers Harley-Davidson and the Southwest Chapter of ABATE for the 28th Annual Christmas Run to Gulf Coast Center, a state-run facility for mentally challenged adults in Buckingham.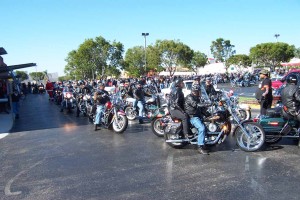 Thousands of motorcycles will depart Fort Myers Harley-Davidson on Colonial Boulevard at 12:30 p.m. to bring gifts to the residents. Registration begins at 10 a.m. and gifts can be dropped off at Harley-Davidson anytime, according to Frankie Kennedy, president of Southwest Florida ABATE.
"The Southwest Chapter is very pleased to announce that our Grand Marshall this year will be Bruce L. Scheiner," said Ken "Teddy Bear" Miller of ABATE. "Mr. Scheiner is a long-time supporter of our Christmas Run and a staunch advocate for motorcycle safety."
Bruce Scheiner said the firm has been involved in bringing holiday cheer to the residents for decades.
"This is a very worthy cause where the entire motorcycle community gets together to help," Mr. Scheiner said.

Associates and Bruce L. Scheiner, Personal Injury Lawyers, has been representing victims of motorcycle accidents for four decades and offers free appointments to discuss your case at any of its office throughout Southwest Florida, including Fort Myers, Cape Coral, Naples, Arcadia, Port Charlotte, Sebring and Venice.