Despite slogans that promise to be "on your side," "like a good neighbor" and to keep you "in good hands," auto insurance companies do not have your best interests at heart. Time and again, we see examples of insurance companies doing everything in their power to low-ball customers or outright deny legitimate claims.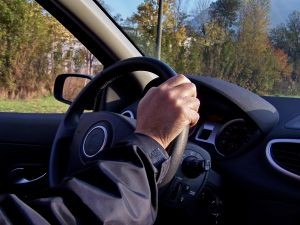 They hope you'll eventually give up and take less than what you're owed. At Associates and Bruce L. Scheiner, Attorneys for the Injured, we make it our top priority to make sure that doesn't happen.
When an insurer is playing hard ball, one avenue of recourse is a bad faith claim. Insurance companies owe a duty to consumers to act in good faith toward their insureds. That means if they delay, discount or deny payment without just cause, they may be required by courts to pay triple damages.
These cases can be complex, and you will need a personal injury lawyer who has the skill and the resources to go head-to-head with the nation's largest insurers.
One such case recently before the Florida Supreme Court was that of Fridman v. Safeco Ins. Co. of Ill., which involved an insurer who tried to make a last-minute reversal of a denial – after the insured had already filed a bad-faith claim.
The conflict, as outlined by the court, was whether the insured is entitled to a liability determination and full extent of damages in an uninsured/underinsured motorist claim before being forced to file a bad faith lawsuit per F.S. 624.155.
Plaintiff suffered injury as a result of a car accident with an underinsured motorist. After the crash, insured filed a claim with his own insurer for the $50,000 limits of his UM policy. Some 18 months after the crash, the insurer continued to deny this claim, so plaintiff filed a Civil Remedy Notice, as required by law. This was notice that he intended to file a lawsuit for determination of liability because the insurer failed to attempt a good faith settlement of his claim.
It was clear the underinsured motorist was at-fault, and plaintiff had sustained $12,000 in property damage to his vehicle, $16,800 in out-of-pocket medical expenses. He also sustained injuries that doctors opined he would need medical coverage into the future, and he lacked health insurance.
After receiving no response from the insurer within the statutory 60-day window, plaintiff filed his lawsuit to determine liability under the insurance policy, as well as the full extent of his damages.
Plaintiff then filed a notice of settlement proposal with the insurer in the amount of $50,000. Insurer didn't respond within 30 days, so the proposal was deemed rejected by the court.
The case was set for trial in March 2011, which was more than four years from the date of the crash. A month before, the insurer issued a check to insured for the $50,000 policy limits, indicating it was the full and final settlement on all claims.
Plaintiff rejected the check and insurer asked for a continuance, which was granted.
Six months later, just before the newly-scheduled trial, insurer issued a new check and classified it as both a "confession of judgment." Trial court rejected this. Plaintiff was awarded $1 million.
Insurer appealed, and the appellate court reversed. Plaintiff appealed and the Florida Supreme Court quashed the appeals court's ruling.
The state high court ruled an insured is entitled to a liability determination and full extent of damages in a UM action before filing a bad faith action. Further, the determination of damages was binding. Now, plaintiff has the freedom to pursue his bad faith action, and will likely receive the full $1 million verdict, plus interest on those damages.
As this case illustrates, it pays to fight back.
Call Associates and Bruce L. Scheiner, Attorneys for the Injured, at 1-800-646-1210.
Additional Resources:
Fridman v. Safeco Ins. Co. of Ill., Feb. 25, 2016, Florida Supreme Court
More Blog Entries:
Summerhill v. Klauer – Motorcycle Accident Victim Gets New Trial, Feb. 10, 2016, Fort Myers Car Accident Attorney Blog