Residential agreements are required by most – if not all – nursing home residents at the time of admission.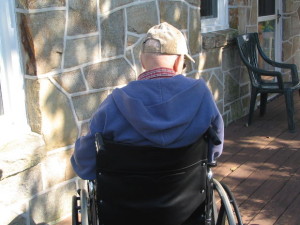 In some cases, these agreements simply lay out the financial obligation of resident seeking placement. However, an increasing number of homes are requiring residents and/or their representatives to sign arbitration agreements. These are essentially contracts that prohibit a resident from filing a lawsuit in court in the event of negligence or abuse resulting in harm to the resident. Instead, they are required to submit any claim to binding arbitration.
What many people don't understand is that this is a forfeiture of a constitutional right. Although arbitration can yield favorable results to plaintiffs, a court of law is typically the best forum to weigh these complex cases. Plaintiffs tend to have a higher success rate in court and damages awarded are often significantly more substantial.
So how can residents and/or their loved ones overcome the assertion of binding arbitration?
As our Fort Myers nursing home abuse lawyers can explain, there are a number of different ways. For example, if a resident is the one to sign the agreement, an attorney will need to analyze whether the resident had the mental capacity at the time to sign his or her own contracts. Similarly, if the case involves a death, many courts have held arbitration agreements aren't binding in wrongful death cases. Because wrongful death lawsuits are brought by heirs, they would not be bound by the resident's agreement.
In some cases, arbitration agreements are found to be "unconscionable." This means the contract is one-sided and violates public policy.
Finally, if a relative signed the agreement on behalf of the resident, it may be argued that he or she did not have the authority to do so.
That was the case recently in Hattiesburg Health & Rehab Center v. Brown, before the Mississippi Supreme Court.
According to court records, resident was admitted to a nursing home and his wife, in the process of signing a residential agreement on his behalf, signed an arbitration clause. This was in February 2012. Five months later, he was discharged to the care of a local hospital and died shortly thereafter.
His cause of death was revealed to be respiratory failure due to a late-stage decubitus ulcer, also known as a "pressure ulcer" or "pressure sore." These occur when the patient who is confined to a wheelchair or bed is not regularly shifted and moved by caregivers. The result is painful, infectious sores that can lead to death.
Widow filed a wrongful death lawsuit alleging negligence, medical malpractice and deviations from standard of care.
Defendant nursing home moved to dismiss and compel arbitration on ground the appropriate forum was arbitration, per the agreement.
But trial court judge denied this motion on grounds resident's widow was not authorized to sign the arbitration agreement on her husband's behalf. He hadn't been declared incapacitated by his primary care physician. She was not legally his health care surrogate and he was not a third-party beneficiary. Further, the court found the agreement unconscionable.
Nursing home on appeal argued plaintiff had held herself out to be a health care surrogate for her husband during the admission process.
Mississippi Supreme Court affirmed trial court's ruling. It did not address the issue of whether the agreement was unconscionable, as the finding that decedent was not a third-party beneficiary was sufficient to allow the case to proceed to trial.
Call Associates and Bruce L. Scheiner, Attorneys for the Injured, at 1-800-646-1210.
Additional Resources:
Hattiesburg Health & Rehab Center v. Brown, Aug. 13, 2015, Mississippi Supreme Court
More Blog Entries:
Fort Myers Girl Injured in Back Over Driveway Accident, Aug. 20, 2015, Fort Myers Injury Attorney Blog