People think of summer driving as easy sailing: Clear skies, downtime and road trips.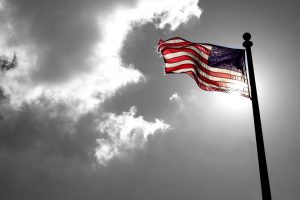 Unfortunately, some of the most popular summer holidays are also incredibly dangerous on the roads. In fact, a new study by Value Penguin ranks all major holidays by their potential for a fatal crash. No. 1 on the list was Memorial Day, followed by Labor Day at No. 2 and 4th of July weekend at No. 3.
This is a bit jarring for some because people generally associate holidays like New Year's Eve as being the deadliest. In fact, it's the summertime holidays – when the weather is nice, more people are outdoors, many people are drinking and teens/ young adults are off school that are the most hazardous. 
Consider that in a normal three-day span,  there are 250 car accident deaths in the U.S. (far too many as it is). Now, consider the crash fatality count for each of these holiday weekends:
Christmas – 231 deaths
New Year's – 245 deaths
Thanksgiving – 258 deaths
Easter – 280 deaths
4th of July – 307 deaths
Labor Day – 308 deaths
Memorial Day – 312 deaths
These are based on figures from between 2011 and 2015. The average number of traffic fatalities per day is about 84, with the Fourth of July being the single most dangerous day of the year for people on the road. But when it comes to danger throughout the holiday weekend, it's Memorial Day that's worse. The days before and after are generally safer than the holiday itself.
The point is that driving during any of the big summer holidays is always going to be riskier than heading out on a regular weekend day. Our car accident lawyers in Fort Myers know that we tend to see an especially high increase in motorcycle accidents, bicycle accidents and pedestrian accidents during these holidays. The Sunshine State already has a poor track record in this regard, and these figures spike whenever there is a holiday – particularly a long holiday weekend.
Part of the problem is we're seeing a lot more people on the road. As CBS News reported recently, AAA forecasts that nearly 40 million people will have traveled 50 miles or more this Memorial Day weekend, which is the most since 2005. That is partly a reflection of our ongoing economic recovery after the Great Recession. Of those who were traveling, nearly 90 percent – or 35 million – were in a car.
This same trend is expected to continue to the Fourth of July, Labor Day and beyond.
Knowing that holiday travel is dangerous doesn't seem to do much to impact people's decision to head out for the holidays. However, it should make drivers more aware that their own behavior behind the wheel can put them at even greater risk. Specifically, the two biggest dangers are:
Impaired driving.
Driving drunk.
If you plan to drink, plan to stay put – or make alternative arrangements with a sober driver.
If you need to text friends or relatives to tell them you're running late or ask what last-minute items you can bring, pull over and park before you fire off that text.
If you are injured in a collision while driving this summer, our injury attorneys can help answer your questions about your rights and options for compensation.
Call Associates and Bruce L. Scheiner, Attorneys for the Injured, at 1-800-646-1210.
Additional Resources:
The deadliest holiday for car accidents, May 17, 2017, By Jerry Edgerton, MoneyWatch CBS News
More Blog Entries:
Report: U.S. 41 Fort Myers is No. 2 Most Dangerous Road in Country, May 14, 2017, Car Accident Lawyer in Fort Myers Blog