Cape Coral Bike Night is upon us. The next is scheduled for December 14th, Associates and Bruce L Scheiner, Attorneys for the Injured, proudly sponsor this year's bike night season, helping to raise awareness about some of the most vulnerable travelers on our roadways.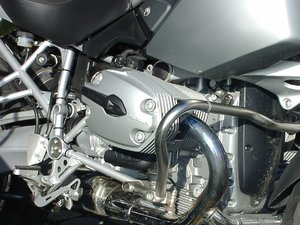 "Promoting motorcycle safety and awareness is a critical step in reducing the number of these tragic accidents through the winter riding season," said Founding Attorney Bruce L. Scheiner.
Our Cape Coral motorcycle accident lawyers are inviting you out to Cape Coral Bike Night. It will be help December 14th at 47th Terrace in Cape Coral from 5:00 p.m. to 10:00 p.m. Helping to educate motorists and to raise awareness about our two-wheeled travelers, can help save lives. In the state of Florida, there were more than 400 motorcyclist fatalities and more than 7,000 motorcyclist injuries in 2011. According to Ride Smart Florida, more than 90 percent of motorcyclists fatally injured in 2011 in Florida were also Florida residents. Although motorcyclists account for less than 4 percent of the motoring public, motorcyclist fatalities accounted for close to 20 percent of all accident fatalities in 2011.

Among all motor vehicles, motorcycles are the most vulnerable on the road.
Today in the U.S., 1 out of every 10 fatal motor vehicle accidents involve a collision with a motorcycle, according to reports from the National Highway Traffic Safety Administration (NHTSA). The state of Florida sees a great deal of motorcyclists throughout FL highways and roads. With beautiful weather and picturesque scenery, Florida is often viewed as the perfect place for a motorcycle ride. Unfortunately, however, Florida residents have become concerned over the rising number of motorcycle accidents.
Per registered vehicle, the fatality rate for both motorcycle operators and passengers is 5.5 times higher than that for passenger car occupants.
Motorcycle fatalities have increased in 14 out of the past 15 years, from 1997 to 2012, according to the study. By comparison, traffic fatalities overall declined each year from 2005 through 2010, according to separate research by the NHTSA.
Over half of all fatal motorcycle crashes involve another vehicle. Most of the time, the motorist, not the motorcyclist, is at fault. There are a lot more cars and trucks than motorcycles on the road, and some drivers don't "recognize" a motorcycle – they ignore it (usually unintentionally).
Because of its narrow profile, a motorcycle can be easily hidden in a car's blind spots or masked by objects or backgrounds outside a car. Take an extra moment to look for motorcycles, whether you're changing lanes or turning at intersections. Drivers need to remain extremely cautious on our Florida roadways for these vulnerable drivers, especially with the upcoming tourist and holiday season. Make sure you always check your surroundings for these motorists before making a move in traffic. These vehicles are easily overlooked. Look once, and look again, to make sure you don't cross paths with a motorcycle.
If you or someone you love has been involved in a motorcycle accident, call Associates and Bruce L. Scheiner, Attorneys for the Injured, for a free and confidential consultation to discuss your rights. Call 1-800-283-2900.
More Blog Entries:
Cape Coral Motorcyclist Rear-Ended and Killed on Del Prado, Florida Injury Lawyer Blog, July 30, 2013
ABS Saving Lives of Florida Motorcycle Riders, Florida Injury Lawyer Blog, July 1, 2013