This Labor Day is expected to be the busiest on our nation's roadways in six years, with the recession easing and gas prices lowered. But, according to AAA projections, it's also likely to be one of the deadliest holidays in recent years as well.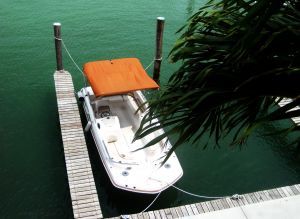 As our Fort Myers car accident lawyers know, more vehicles on the road translates to a greater number of crashes.
It can be easy to downplay the risk as you head out to the boat or backyard barbeque. No one ever thinks it can happen to them. The National Safety Council indicates the odds are 1 in 88,000 you or someone you love will die in a crash between now and Tuesday. Those might seem like decent odds, but the consider too the chance is even higher you or someone you love might be seriously injured.

Consider too this statistic from the National Highway Traffic Safety Administration: On any given day of the year, someone is killed by a drunk driver every 51 minutes. But during Labor Day weekend, that figure spikes to one drunk driving fatality every 34 minutes.
This year, the NSC estimates nearly 400 people will die on the roads over the weekend. That's with AAA's projection that there will be nearly 35 million people nationwide traveling more than 50 miles over the weekend. Most of those travelers – 30 million – will be driving.
We say all of this not to dampen the weekend fun, but to remind people to prepare before heading out, with the understanding they are taking a big risk if they don't. That means making sure the care is in good working order if you're going on a road trip. It means making sure you get plenty of rest before each leg of the drive. It means making sure you have a designated driver or boat operator if you plan to drink.
If the risk of injury alone isn't enough to prove worrisome to you, consider that police agencies across the state are doubling down on traffic and boating law enforcement this weekend. For example, the Florida Highway Patrol is initiating its "Drive Sober, Get Pulled Over" campaign, which aggressively seeks to locate impaired drivers. Many law enforcement agencies across the Sunshine State receive state and federal grants to beef up their patrols over the holiday weekend for this exact purpose.
On the waterways, you can expect vigorous enforcement of anti-drinking-and-boating laws after the tragic Fourth of July crash earlier this summer in the Biscayne Bay. The horrific crash, attributed to alcohol and heavy boating traffic, killed four and injured several others. Law enforcement officers don't want a repeat. Federal, state, county and municipal agencies are teaming up to do all they can to prevent it.
While it's not technically illegal to drink before getting behind the wheel of a vehicle or vessel, it is against the law to do so with a blood-alcohol content of 0.08 percent or greater. The problem is this can be a hard line to distinguish, particularly over the course of a long day in the sun. Those who are caught can expect few breaks. The penalty for a first-time drunk driving (or drunk boating) offense in Florida is up to six months in jail, a fine of between $500 and $1,000, a possible license suspension, fees for alcohol education courses and court fines. Those are just baseline. If you are caught with a blood-alcohol level of 0.15 percent or higher, the penalties are much stiffer. Same goes if you are in an alcohol-related crash, particularly if someone is hurt or killed.
A conviction for a single charge of DUI manslaughter carries a possible maximum prison term of 30 years.
It's simply not worth it. Plan ahead. Designate a sober driver. Be safe.
Call Associates and Bruce L. Scheiner, Attorneys for the Injured, at 1-800-646-1210.
Additional Resources:
Labor Day Driving Tips, August 28, 2014, By Sarah Dray, USA TODAY
More Americans expected to hit the road this Labor Day weekend, Aug. 27, 2014, By Ashley Halsey III, The Washington Post
More Blog Entries:
Carman v. Tinkes – Traffic Law Violation Doesn't Automate Fault, Aug. 28, 2014, Fort Myers Car Accident Lawyer Blog