Intersections may be some of the most dangerous areas that we drive through each and every day. But it's not just dangerous for the motorists. It's the bicyclists and pedestrians who are up against some serious risks, too.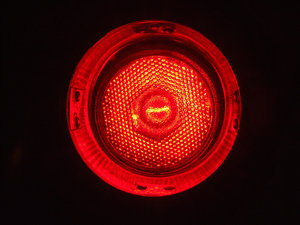 For this reason, we recognize the first week of August as National Stop on Red Week. This awareness week was launched back in 1995 and is still being used today to get more drivers to pay attention at intersections and to follow lighted traffic signals. According to the Florida Department of Transportation, this year's week-long campaign will be held from August 4 through August 10.
Our Naples car accident lawyers understand that there were close to 2.5 million reported accidents that took place at an intersection in the U.S. in 2008. According to the National Highway Traffic Safety Administration (NHTSA), there were close to 7,800 deaths and another 735,000 injury accidents reported in these locations. In 2011, the problem seems to be just as serious. During that year, there were close to 715 people killed and another 120,000 people injured in red light-running accidents, according to the Insurance Institute for Highway Safety (IIHS).
In urban accidents, accidents involving drivers who drove through a red light, stop sign or other traffic control are the most common cause of traffic collisions, accounting for more than 20 percent. Injuries resulted in roughly 40 percent of the accidents in which a driver went through a traffic control device unlawfully.
During rush hour, red-light running drivers were more common. Officials are likely to believe that these dangerous maneuvers happen even more often in areas in which there is more traffic.
Aside from relying on drivers to stop on red, there are some countermeasures that can help to get traffic to stop. According to recent studies, roundabouts and adequate yellow-light time can help to reduce these risks. Signalized intersections can be replaced altogether by roundabouts, which have dramatically fewer injury crashes. Unfortunately, it's not feasible to replace every traffic light in the nation with a roundabout, and not every intersection is appropriate for a roundabout. That's where driver safety and awareness comes in.
When you're approaching an intersection and you're in a bit of a rush, remember that speeding through a red light is only going to save you a matter of seconds and it could wind up costing you your life (or the life of another motorist). It just doesn't balance out. Next time you're approaching a yellow or red light. Come to a safe and complete stop. The safety of everyone relies on it.

If you or a loved one has been injured in a traffic accident, call Associates and Bruce L. Scheiner, Attorneys for the Injured, today for a free and confidential consultation to discuss your rights. Call 1-800-283-2900.
More Blog Entries:
Top Traffic Citations To Hike Insurance Premiums, Florida Injury Lawyer Blog, July 17, 2013