If you have suffered a personal injury, you may be faced with a hospital lien on whatever damages you collect from the tortfeasor (wrongdoer). Hospital lien claims typically arise when you have received some emergency care after an auto accident or slip-and-fall and you lacked insurance to fully cover your treatment for your care.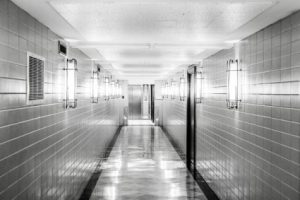 Having an attorney to help you navigate this is important because usually, the charges claimed for the lien are highly inflated – well above what a typical health insurer would pay for the same treatment. Although hospitals and health care providers do have statutory rights to impose these liens, and they may not have to reduce the amount to the extent they would for an insurer. However, your injury attorney can help you negotiate and argue for what is truly fair.
Every state has different rules for how it handles these issues, and the Tennessee Supreme Court was recently faced with answering whether "reasonable charges" are the discounted amounts hospitals accept as full payment to the insurer or if it is the full, undiscounted bill sent to patients. 
According to the Tennessee Supreme Court, this case arose following a 2010 car accident in which plaintiff was seriously injured. She and her husband filed a personal injury lawsuit against the driver of the other car, alleging negligence and seeking damages for severe and permanent injuries and for past and future medical expenses. Complaint itemized plaintiff's medical bills from more than a dozen different care providers, totaling nearly $53,000. Those bills were attached to the complaint.
Several doctors and health care providers were called to testify regarding the reasonableness of the charges they submitted to patient/ plaintiff for her medical care. Plaintiff argued that $53,000 was the amount she was billed, and that was the amount that should be received. Defendant argued plaintiff's health insurer only paid $18,300 to satisfy her medical bills, and as a result, the full charges reflected on plaintiff's bills should be deemed irrelevant and excluded on that basis.
Defendants sought to suppress evidence of those bills sent to plaintiff, but if not, the discounted amounts accepted by provider should be admissible as well. It was further argued that in comparing the two bills – what was charged and what was accepted to fulfill the debt – proved the initial bills were unreasonable.
Trial court excluded evidence of plaintiff's full undiscounted medical bills. Plaintiff filed an interlocutory appeal to the state court of appeals on this issue, and the appellate court reversed. The court ruled that the state supreme court's 2014 ruling in West v. Shelby County Healthcare Corp. (wherein the court held a hospital's "reasonable charges" are the amount hospital accepts from insurer, not the amount in bills sent to patient) was not applicable in personal injury lawsuits.
Defendant appealed, and the state supreme court reversed in part and affirmed in part. The court held that while the West decision does not apply to personal injury lawsuits, the evidence in this case of discounted amounts accepted by the medical providers may be admissible to refute the expert witness testimony from plaintiff's doctors that the amounts were "reasonable."
Call Associates and Bruce L. Scheiner, Attorneys for the Injured, at 1-800-646-1210.
Additional Resources:
Dedmon v. Steelman, Nov. 17, 2017, Tennessee Supreme Court
More Blog Entries:
When Property Owners Can be Liable for Crashes, Nov. 25, 2017, Cape Coral Injury Attorney Blog