Recently, the National Highway Traffic Safety Administration sought to heighten awareness of unsafe vehicles and vehicle components and the devastating toll it takes on our roadways. The agency's "Safe Cars Save Lives" bus tour involved a large bus making its way across the country – including to South Florida in Tampa and Miami – to inform motorists and others about the potential for danger when driving a vehicle that's either been recalled or is not properly maintained.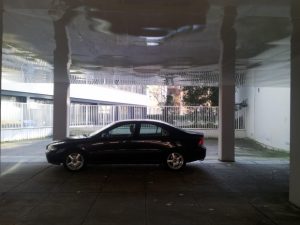 Key points of the campaign include:
Understanding and following vehicle recalls;
Tire maintenance and safety;
Child safety seats;
Heatstroke in vehicles (particularly involving infants and children).
The agency focused its efforts on Florida, Texas, Alabama and Louisiana because these are the states where motorists face the most danger. The heat in the South makes our motorists and children especially vulnerable to some issues. For example, while heatstroke is definitely an issue in northern states during the summer, South Florida residents have to be aware of this risk for most of the year. On top of that, vehicle recalls related to exploding Takata airbags have been tied to exposure to heat. Same thing with the life of tires. That means places like South Florida are especially vulnerable. 
According to the NHTSA, Florida was particularly at risk in each of these four categories.
Let's start with vehicle recalls. In 2015, 1 in every 4 vehicles that was recalled was not repaired. That means a quarter of the 51 million vehicles affected by the record 900 recalls were not repaired. That includes the Takata airbag inflator problem, in which a safety defect could cause the inflator to rupture during the deployment of the airbag, causing metal shrapnel to come flying into the passenger compartment. The whole reason why the Takata investigation finally started in 2014 was because of six incidents one after another in Florida. Nationally, these devices have been linked to at least 10 fatalities, including several in Florida, and we now know that the inflator ruptures are a lot more likely to happen in vehicles that spend a lot of time in areas of high absolute humidity.
Heatstroke is another major problem. The average number of children who die of heatstroke each year after being left in a hot car is 37. In more than half of those cases, the child is forgotten in the vehicle by an adult caretaker. In the last 19 years, there have been 75 children in Florida who died of vehicular heatstroke. Florida ranks No. 5 when it comes to the most child heatstroke deaths in cars per capita.
Child car seats are an area of major concern here in Florida because this state ranks No. 3 in the nation for having the most motor vehicle accident child deaths. A contributing factor in some of these cases is that the child either isn't buckled in or the seat wasn't properly installed. In 2014, there were 68 children under the age of 14 who died in traffic crashes in Florida.
And then of course there are tire issues. Improper maintenance of a tire can result in worn tread, a blowout or a flat tire. Unfortunately, researchers have opined that about 70 percent of motorists don't check their tires, and this is believed to be the source of 11,000 crashes each year. In Florida between 2010 and 2014, there were 32 people killed in crashes caused by a flat tire or a tire blowout. Just this last summer, four sisters were killed in a single crash when a tire blew out on a Florida highway.
The NHTA's bus tour was a collaboration with Safe Kids Worldwide, the Rubber Manufacturers' Association and AAA.
Call Associates and Bruce L. Scheiner, Attorneys for the Injured, at 1-800-646-1210.
Additional Resources:
The Safe Cars Save Lives Tour, NHTSA
More Blog Entries:
Florida Supreme Court to Weigh Expert Witness Standards, Sept. 13, 2015, Fort Myers Car Accident Attorney Blog