Two recent Florida court cases have affirmed punitive damages awarded in product liability litigation. One of those involved a $12.3 million punitive damage award against a tobacco company in a smoking-related death (that was a decision by the 2nd District Court of Appeal) and another involves $22.5 million punitive damage award against the same company in a different smoking-related death (about which the Florida Supreme Court declined to hear defendant's appeal on a claim of the award being unconstitutionally excessive).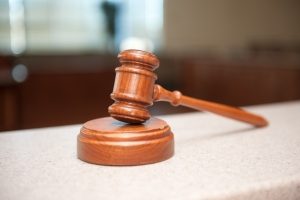 Punitive damages, as outlined in F.S. 768.73, are those that are awarded to punish the defendant, rather than simply compensate the victim for losses (which the purpose of compensatory damages). Punitive damages are awarded in addition to one's actual damages, but only in certain circumstances. It is by no means a given.
According to a 2002 study by researchers at Cornell University, punitive damages are awarded at 3.5 percent of jury trials won by plaintiffs and 5.3 percent of bench trials (before a judge) won by plaintiffs. The highest rate of punitive damage awards occurs (as in these tobacco litigation cases), where an individual sues a large corporation in a bench trial. Under those circumstances, 6.7 percent of plaintiffs are awarded punitive damages. Cases involving fraud and intentional tort were the most likely to result in an award of punitive damages. 
These sizable awards are often cited by tort reform advocates who assert the justice system is warped and requires reform. However, as the statistics show, punitive damages are rarely awarded in Florida personal injury lawsuits. Further, when they are, it is a reflection of the outrageous conduct of the defendant. Injury lawyers have a responsibility to carefully examine each case to determine whether punitive damages should be pursued.
Florida statute caps punitive damages to:
Three times the amount of compensatory damages or $500,000;
Up to four times the amount of compensatory damages or up to $2 million where the jury/ judge fines that wrongful conduct was motivated solely by unreasonable financial gain.
The recent cases for which punitive damages were awarded are part of a long line of Florida tobacco litigation referred to as "Engle progeny cases." Two-thirds of the cases won by plaintiffs have resulted in punitive damages. (Of 40 Engle trials, there have been 3 mistrials, 8 verdicts for the defense, 29 plaintiff verdicts and 20 punitive damage findings.) More than half of those punitive damage awards were for $2 million or more.
These cases are unique because the original Engle class trial had the res judicata effect of imparting on every progeny case with what is essentially a directed verdict in favor of plaintiff on issues of general causation, addictiveness of tobacco, breach of express and implied warranties, negligence, strict liability, fraud by concealment and civil conspiracy concealment. Still, the Florida Supreme Court has held that each plaintiff in the Engle progeny cases must individually prove they are entitled to punitive damages.
But even with these distinct advantages, plaintiffs have still found it difficult in some cases to prevail with significant damage awards because defendant tobacco companies have been successful in convincing courts that plaintiffs share – or even a large percentage – of the blame.
In fact, Florida juries are instructed that they should only award punitive damages when the misconduct of the defendant was intentional or involved gross negligence – meaning it was so reckless or wanting in care that it amounted to a conscious indifference or disregard for others' life, safety or rights.
Your attorney will be able to explain whether your case is one that is ripe for such claims, which can substantially increase the amount of your overall damages.
Call Associates and Bruce L. Scheiner, Attorneys for the Injured, at 1-800-646-1210.
Additional Resources:
F.S. 768.73, Florida's Punitive Damage Award Statute
More Blog Entries:
Determining the Number of Accidents in an Injury Case, Sept. 29, 2017, Fort Myers Personal Injury Attorney Blog