In 2011 alone, there were more than 700 people who were killed and another 120,000 who were injured in accidents that involved red-light running drivers. According to the Insurance Institute for Highway Safety (IIHS), about half of the people who were killed in these accidents were the occupants of the other vehicles involved, bicyclists or pedestrians.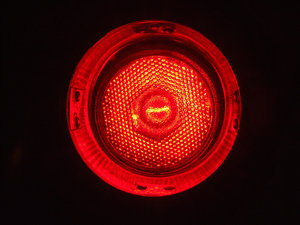 As a matter of fact, a recent study from the IIHS shows us that, in urban accidents, drivers who ran stop signs, red lights and other kinds of traffic control devices accounted for the highest percentage of car accidents (more than 20 percent). Injuries occurred in nearly 40 percent of these accidents.
Our Naples car accident lawyers understand that intersection collisions typically involve a side-impact and personal injury, including fractures, head injuries, neck and back injuries disability, permanent injury and disfigurement.
Unfortunately, these crashes occur with alarming regularity in Florida. A driver thinks he is able to run through an intersection as the light turns yellow. But unless he passes under the light when it is yellow and not red, that driver is setting himself and others up for a serious or fatal collision. As such, even one negligent or reckless driver can injure many victims in the span of only a few seconds.

Looking at information from ABC NEWS, the most dangerous intersections in the entire country are right here in the state of Florida. The most dangerous intersection of all time recently ranked as an intersection just north of Miami in Pembroke Pines.
But drivers in the midst of it too often underestimate the risk. According to a recent study the IIHS (taking place in Fairfax, Virginia), researchers were able to determine that drivers run a red light at a given intersection about once every 20 minutes. When traffic was heavier, drivers were more likely to run these lights. Looking at red-light information from 19 intersections, there were more than 1,770 violations that happened over 554 hours.
It is crucial that all motorists obey the rules of the road. Negligent drivers who fail to obey traffic signs or yield right-of-way at street intersections may be held liable for the accidents and related losses they cause.
To help to reduce the risks of these accidents, all drivers should make a pledge of good faith before the holiday season gets into full swing and before the snow bird population makes its way south.
During this holiday season and every day throughout the year:
-I pledge to buckle up when driving and as a passenger.
-I pledge to obey traffic signals and always stop on red.
-I pledge to never text and drive.
-I pledge to never drink and drive.
-I pledge to obey the speed limit.
If you or a loved one has been involved in an accident, contact Associates and Bruce L. Scheiner, Attorneys for the Injured. Call for a free and confidential consultation to discuss your rights. 1-800-283-2900.
More Blog Entries:
Uninsured Motorist Accidents – Florida at Highest Risk , Florida Injury Lawyer Blog, November 25, 2013
Traffic Fatalities on Steep Rise in Florida, Florida Injury Lawyer Blog, November 25, 2013