During this time of the year, road crews are working in the summer heat throughout the state to make our streets safer for everyone. We also see an increase in the number of accidents in work zones. Unfortunately, most of the people who are killed in work zone accidents are motorists and pedestrians.
Our Fort Myers personal injury lawyers remind motorists to pay extra attention in work zones and construction sites. Being on your best behavior behind the wheel will help to reduce risks of a potentially fatal accident. You're to be especially careful when driving during the evening hours. As a matter of fact, about half of all fatal work zone accidents in Florida happen after dark, according to itseveryonesjob.com.
About 25 percent of these accidents are the result of a driver who was under the influence of alcohol or drugs. Another 50 percent of these accidents are the result of a speeding driver.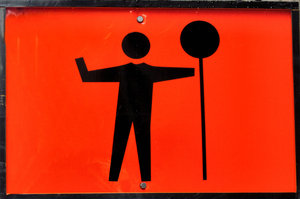 For these reasons, officials with the Florida Department of Transportation (FDOT) launched a Work Zone Safety campaign. The goal of this campaign is to help to make sure that everyone recognizes the dangers of recklessly driving through our state's work zones. Officials think that the campaign is working, saying that the number of construction zone fatalities has been declining steadily since 2005. Back then, there were nearly 140 people killed. We've been able to bring that number down to about 95 as of 2008.
What's most troubling is that most of these accidents are completely preventable.
There were more than 40 people killed in work zones in the state of Florida in 2010, according to The National Work Zone Safety Information Clearinghouse. These injuries and fatalities can be costly. A case of minor injuries is estimated to cost about $6,000 while a fatal accident is estimated to cost as much as $3 million.
To help to keep everyone alive and to make these zones flow as smoothly as possible, officials offer the following safety tips. Please look them over and exercise caution when you drive through a road work zone in Florida.
Work Zone Safety Tips:
-Never speed in these areas. Speed limits are oftentimes reduced in these areas. Lookout for posted speed limit signs. Speed-related accidents are some of the most common in work zones.
-Stay alert. Hazards can seemingly jump out of nowhere. Be on the lookout.
-Keep an eye out for workers and their equipment along the road.
-Avoid changing lanes. Do so before entering the work zone.
-Stay off of your cell phone and avoid using other electronic devices.
-Keep your headlights on to help workers and other motorists to see you more easily.
-Expect delays. Leave early for your destination to avoid rushing.
-Avoid tailgating. Leave enough room between you and the vehicle in front of you. You need time to react. Don't minimize this time by following too closely.
-Be ready for lane shifts and follow road signs and flaggers.
-Be patient and remain calm.

If you have been involved in an accident, call today to set up a free and confidential consultation to discuss your rights. Call 1-800-283-2900.
More Blog Entries:
Hit-and-Run Accident in Naples Lands Driver in Jail, Florida Injury Lawyer Blog, July 14, 2012
Fort Myers Motorcycle Accident Claims Rider – Remember to Look Twice and Save a Life this Summer, Florida Injury Lawyer Blog, July 13, 2012