Reducing deaths and injuries from car accidents in Southwest Florida, including Fort Myers, Naples and Cape Coral, is the goal of an enforcement blitz announced this week by the Florida Highway Patrol.
The auto accident attorneys and staff at Associates and Bruce L. Scheiner, Personal Injury Lawyers, urge motorists to use extra caution on our roadways this holiday season and want you to know there are certain things you can do to protect your rights in the unfortunate event that you or someone you love is in an accident this holiday season.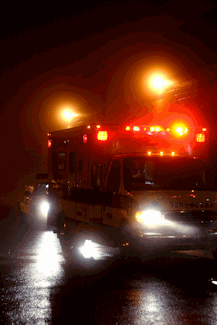 The patrol has announced it will start a statewide traffic enforcement operation focused on speeding and aggressive drivers.
"The purpose of this traffic enforcement initiative is to reduce traffic- related deaths and injuries in Florida," said Col. John Czernis, director of the Florida Highway Patrol. The blitz has been dubbed Operation Safe Ride. "The Florida Highway Patrol will continue a zero tolerance police toward hazardous moving violations, such as speeding and aggressive driving."
The patrol announced it will use all available personnel for the operation, which will target violators by use of RADAR, LASER, motorcycles and marked and unmarked patrol cars. Troopers piloting FHP aircraft also will be used to target violators.
Enforcement will be focused on every Interstate, including I-75, Florida's turnpike and other major state roads.

Associates and Bruce L. Scheiner, Personal Injury Lawyers, has four decades of experience representing victims of Florida car, truck and motorcycle accidents, as well as victims of Drunk Driving crashes and other personal injury cases.
The firm offers free appointments to discuss your case and has convenient offices located throughout Southwest Florida, including Fort Myers, Naples, Cape Coral, Arcadia, Port Charlotte, Venice and Sebring.