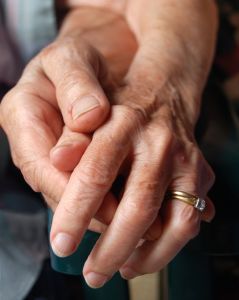 A Southwest Florida elder-care facility may have been negligent in the smothering death of a 72-year-old resident, according to a state probe, which found some evidence of neglect or abuse.
Florida nursing home neglect lawyers and elder abuse attorneys encourage residents throughout Southwest Florida to carefully check a facility where they are considering placement of a loved one.
Florida law governing nursing homes and assisted living facilities, including the residents' bill of rights, can be found by clicking here.
"There are some very, very good nursing homes," Florida personal injury attorney Bruce L. Scheiner, of Associates and Bruce L. Scheiner, Personal Injury Lawyers, told FOX4 news in a television interview about this most recent incident. "But there are also nursing homes where I would not want one of my loved ones to step foot inside."
The 72-year-old resident of Hidden Oaks Retirement Center was smothered to death in the Alzheimer's unit after an argument over a blanket with roommate Kenneth Knauf, an 87-year-old retired U.S. diplomat.
Another report says the Fort Myers center broke several rules or laws, including falsifying a record, failing to keep the two residents safe and train staff properly, according to an article in The News-Press of Fort Myers.
Department of Children and Families closed its investigation earlier this month with findings of inadequate supervision. DCF has investigated seven allegations of abuse or neglect at Hidden Oaks in the last three years — Two were closed with findings, DCF spokeswoman Erin Gillespie told https://www.injury-lawyer-florida.com
The Agency for Health Care Administration reported the fight went on for half an hour and the 911 call was not made until about 10 minutes after the resident was found by employees, who tried to perform CPR.
The report highlighted the home's failure to comply with residents' bill of rights. The News-Press reported that failure to take corrective action could result in the state shutting the facility down or preventing the facility from accepting any new residents
Attorney Scheiner encourages anyone with a friend or loved one in a nursing home, assisted living facility or other elder care environment to familiarize themselves with Florida's residents' bill of rights.
Florida's Agency for Health Care Administration offers a statewide nursing home guide, watch list, and other information useful in making such decisions. Click here for more information.
Additional useful information, including inspection reports and other data on Florida facilities can be found by clicking here.

If you suspect you or someone you love has been the victim of neglect or abuse in a living facility, some Southwest Florida nursing home abuse attorneys or elder neglect lawyers offer you free appointments to discuss your rights. Florida injury lawyers offer appointments at offices throughout Southwest Florida, including Naples, Fort Myers, Cape Coral, Arcadia, Port Charlotte, Sebring and Venice.