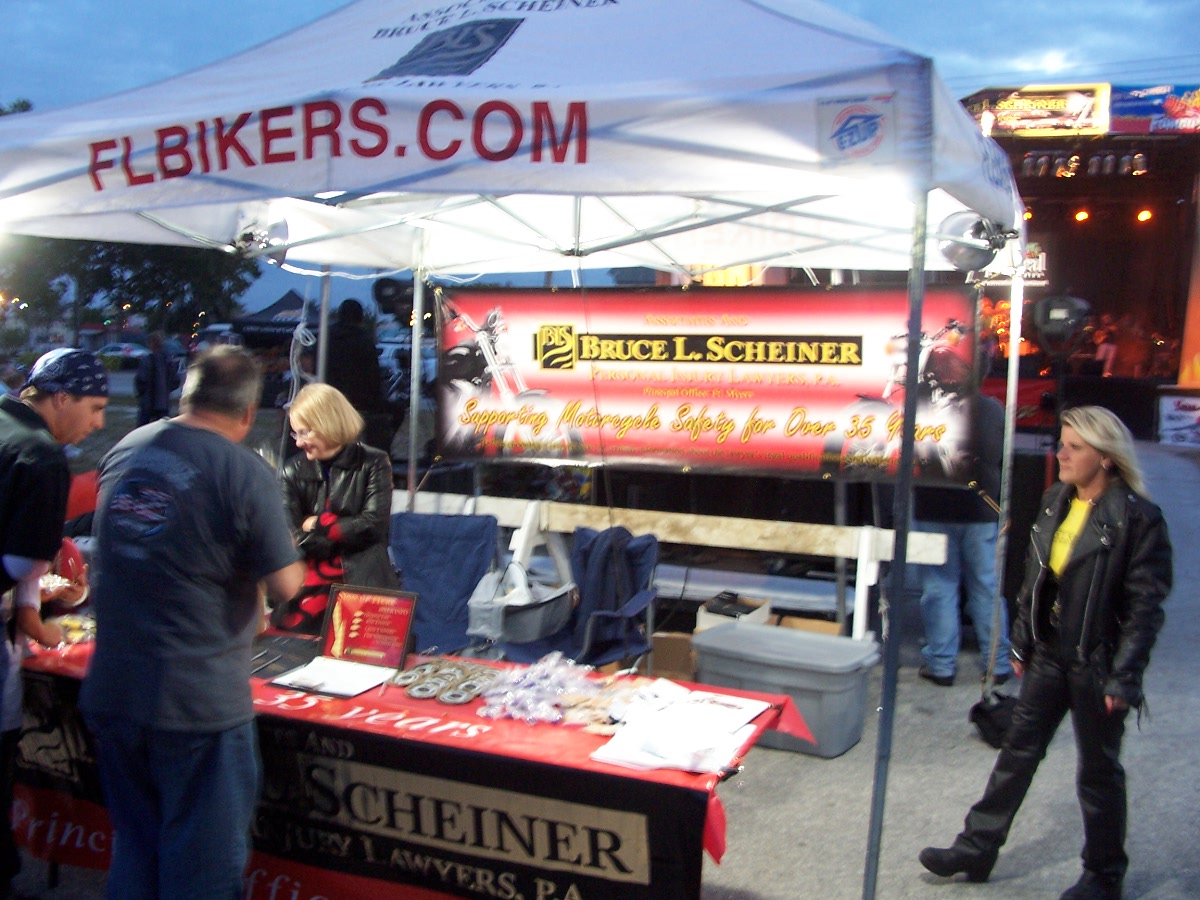 Motorcycle riders are gearing up for this Saturday night's Cape Coral Bike Night.
Southwest Florida's largest bike night draws riders from all over, including Fort Myers, Cape Coral, Bonita Springs, Lehigh Acres, Punta Gorda and Port Charlotte.
Primary sponsor Associates and Bruce L. Scheiner, Personal Injury Lawyers, has been a supporter of motorcycle rights and motorcycle organizations in Florida for four decades and represents motorcyclists throughout Florida who have been injured or killed in motorcycle accidents. The firm also publishes the website www.flbikers.com, dedicated to motorcycle riding in Southwest Florida.
"We look forward to promoting safety and awareness throughout the upcoming season," Bruce L. Scheiner said.