Last year, officials with the Florida Highway Patrol (FHP) responded to close to 2,000 car crashes. According to The News-Press, dozens of those were fatal. Overall, the number of traffic accidents was down about 20 percent from the previous year. But these are only the numbers from the Highway Patrol. Local officers did their fair share of accident reporting as well.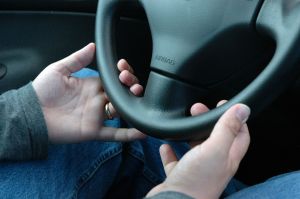 In Collier County, troopers responded to close to 800 car accidents. That's nearly 10 percent fewer than the year before. Of these accidents, close to 30 of them were fatal. In 2011, there were 32 fatal accidents recorded in the county. Fort Myers police officers responded to close to 4,000 accidents in 2012 as well. That's more accidents responded to in one city than FHP officials responded to throughout the entire state!
Our Naples car accident attorneys understand that these crashes are most often caused by driver error. Although the total numbers may be declining, when digging deeper you can see that many are at increased risk. As we recently reported on our Florida Injury Lawyer Blog, the number of bicyclist, pedestrian and motorcyclist fatalities is actually on the rise. These facts don't seem to be making the headlines though, unfortunately.
To help to improve roadway safety, officials with the Fort Myers police department wrote close to 30 percent more traffic citations in 2012 in comparison to 2011. There were close to 24,500 citations written within the city in 2012. However, this increase only helped to drop accident reports by about 3 percent.
"How many more tickets do I have to write to create compliance?" said Doug Baker, Police Chief. Baker says he's going to take it a step farther and create a public service announcement to push safe driving habits.
Officials with the FHP say that they're going to do their part by focusing on drivers who engage in driving behaviors that contribute to accidents — like aggressive driving and speeding.
Each month, there's a community group that meets to brainstorm ways to help to solve our traffic and accident problems. During these meetings, safety engineers, law enforcement officials and advocates meet and talk about redesigned sidewalks, increased signage and other preventative measures.
To help everyone to stay safe out there, law enforcement officials throughout the area are asking drivers to pay attention behind the wheel. According to Lt. Gregory Buenom, "the main and only focus of the driver should be driving."
With the New Year, we're asking drivers to up their safety measures. We're asking everyone behind the wheel to pay attention to the road and to their surroundings. Alert and defensive driving habits are some of your most effective ways to help to prevent a traffic accident. Be aware of your surroundings out there and help to ensure a safe 2013!

Call Associates and Bruce L. Scheiner, Attorneys for the Injured, if you or someone you love has been injured in a traffic accident. Call today for a free and confidential consultation to discuss your case. 1-800-283-2900.

More Blog Entries:
Transportation Officials Look to Tighten Motorcycle Regulations, Florida Injury Lawyer Blog, January 4, 2012
Florida: One of the Deadliest for Drunk Driving Car Accidents, Florida Injury Lawyer Blog, December 30, 2012