AAA is offering free rides for those who have too much to drink in an effort to help prevent Fort Myers drunk driving accidents as Southwest Florida kicks off a four-day weekend with St. Patrick's Day.
WINK News reports AAA South's Tow to Go program has removed 13,500 drunk drivers from the road since 1998. The program is available from Thursday March 17 to Sunday March 20. Those looking for a ride can call 1-800-AAA-Help and they will be picked up no questions asked.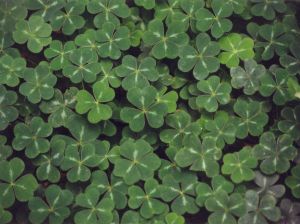 "No one should have to take unnecessary risks after drinking alcohol, especially since there are so many options for a safe ride home," said Ed Schatzman, senior vice president, Automotive Services, AAA Auto Club South.
The Fort Myers personal injury lawyers and staff at Associates and Bruce L. Scheiner, Attorneys for the Injured, have spent four decades fighting for the rights of victims who have been injured or killed in drunk driving accidents. Recently, Bruce and Cheryl Scheiner were personally recognized with a HERO of the Year award by Mothers Against Drunk Driving for their support of drunk driving enforcement. Corporal Lenny Gould was also recognized for making more than 1,000 DUI arrests during his career.
The Lee County Sheriff's Office is also planning a sobriety checkpoint for Friday night. The checkpoints aim to remove impaired drivers from the road, heighten awareness and educate the public on the dangers of drunk driving.
Authorities are concerned St. Patrick's Day falling on a Thursday could lead to a long four–day weekend of dangerous roads. The National Highway Traffic Safety Administration reports drunk drivers are involved in more than one-third of all fatal accidents in Florida — killing 904 motorists in 2009.
St. Patrick's Day has become one of the most popular secular holidays in the United States. It is among the biggest days of the year for beer consumption and is one of the busiest nights for restaurants and bars.
Each member of our staff wishes you a safe and enjoyable St. Patrick's Day weekend. Please celebrate responsibly, designate a driver and don't drink and drive.

Associates and Bruce L. Scheiner, Attorneys for the Injured, is a law firm dedicated to representing accident victims in personal injury and wrongful death claims throughout South Florida, including Fort Myers, Cape Coral, Naples, Port Charlotte and Sebring. Call for a free and confidential consultation to discuss your rights. 1-800-283-2900.