The Governors Highway Safety Association reports Florida is the most dangerous state in the country to ride a bicycle. The analysis looked at the rate of bicycle fatalities, finding Florida's to be the highest at 7.4 percent in 2015. Further, researchers opined bike deaths nationally are outpacing overall traffic fatalities, climbing 12.2 percent in 2015. Meanwhile overall road deaths rose by about 7 percent.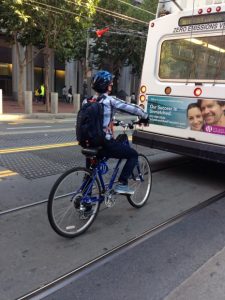 The issue in Florida is that our roadways were built with a single purpose in mind: Motor vehicles. Pedestrians and bicyclists were an afterthought, if they were a thought at all.
Several decades ago, children were the ones most at risk for bicycle fatalities in Florida and elsewhere. But as bicycling has gained popularity as a method of transportation and recreation, adults – and older adults in particular – have one of the highest rates of bicycle injury. The average age of bicycle accident fatality victims is 45. A growing number are even older. About one-third of all Americans over the age of 3 report riding a bicycle at least once in the past year.  
Whereas the number of bicycle fatalities among those under 20 was 786 in 1975, it fell to 91 in 2015. Meanwhile, bicycle fatalities among those over age 20 was 212 in 1975, it rose to 720 in 2015.
Fort Myers-Cape Coral play right into this statistic. Recently, The News-Press reported a 67-year-old bicyclist died after suffering serious injuries when he was struck in May along Pine Ridge Road. The Florida Highway Patrol launched an investigation, which is still continuing.
Since 2011, an average of 55 additional bicyclists have died on state roads in every year. About half of all crashes occur at night and half occur in daytime. Three-fourths of all bicycle accident victims are men.
So why do bicycle accidents remain so stubbornly unchanged? The most simple explanation is that there is a lack of protection afforded to bicyclists when they have a run-in with a motor vehicle. Bicyclists stand less of a chance when colliding with a large mass of metal, particularly when traveling at high rates of speed.
The conclusions of the GHSA mirror those of other studies revealing Florida is a dangerous place for those on two wheels. Specifically, one study by the U.S. Centers for Disease Control and Prevention revealed that between 2008 and 2012, Florida had the highest rate of bicycle accident deaths throughout the country. Another report released earlier this year by SmartGrowth America revealed that seven of the top 10 most dangerous metro areas for pedestrians are in Florida – with the Cape Coral-Fort Myers region being No. 1.
The vast majority of this serious and deadly Florida bicycle accidents can be blamed on drivers who are distracted. Most notably, this involves drivers who are on their cell phones. The Pew Research Center opines more than 90 percent of all Americans now have a smartphone, so it should be no surprise the number of distracted driving accidents have risen proportionately.
Common crash types when it comes to bicycles vs. cars are:
Motorist overtaking bicyclist traveling same direction;
Motorist turning right or left onto the path of a bicyclist going in the same or opposite direction;
Motorist driving into the roadway from the driveway, street, alley or parking lot;
Motorist opening the car door directly in front of a bicyclist (often referred to as "dooring");
Motorist misjudging passing distance between their respective vehicles;
Motorist failing to obey the rules of the road and/ or traffic control device.
If you are a bicyclist injured in Cape Coral, our dedicated injury lawyers can help you explore your legal options for compensation.
Call Associates and Bruce L. Scheiner, Attorneys for the Injured, at 1-800-646-1210.
Additional Resources:
Yet another study names Florida the most deadly place to be a cyclist, Aug. 24, 2017, Tampa Bay Times
More Blog Entries:
8th DCA Reinstates $1M Jury Verdict Favoring Car Accident Victim, Aug. 26, 2017, Cape Coral Bicycle Accident Lawyer Blog