Once thought to be prone to deadly rollover accidents in Fort Myers and elsewhere, SUVs are now among some of the safest vehicles on our roadways, according to USA Today.
A recent study by the Insurance Institute for Highway Safety reports that newer SUVs are much safer than smaller cars because of their size, weight, and now electronic stability control.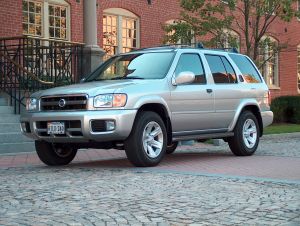 Our Naples personal injury attorneys would like you to make note of these new ratings. The vehicle you choose can ultimately be the determining factor between life and death in a serious accident. SUVs may be a better choice, despite increased fuel consumption, as their death rate has dropped nearly 70 percent from the 1999-2002 models to the 2005-2008 models. Their rate went from 82 deaths per million vehicles to 28 million, making them some of the safest vehicles on our roads.
"The rollover risk in SUVs used to outweigh their size/weight advantage, but that's no longer the case," says Anne McCartt, the institute's senior vice president for research.
Many in the automobile industry credit the installation of electronic stability control for the increased safety ratings. This new technology uses the vehicle's brakes and engine power to keep the large vehicles from skidding or flipping over.
"It's a dramatic change and a testament to the incredible effectiveness of electronic stability control," says McCartt.
The new technology is available on nearly every type of car, but is still more common in new SUVs. This is why drivers of 2009 model year cars are about twice as likely to die in a rollover accident than someone who is driving a 2009 model SUV. Stability control has helped bring down death rates across the board, though. The overall death rate for all vehicles from 1989 to 1993 model year vehicles was a little more than 100 per million registered vehicle years. Newer vehicles, or 2005 to 2008 model year vehicles, have a death rate of just under 50, according to CNN Money.
"This report explains why Americans equate size with safety, even though small cars today are safer than ever before," says Wade Newton, spokesman for the Alliance of Automobile Manufacturers.
The overall death rate for 1989 to 1993 model year vehicles was 110 per million registered vehicle years. For 2005 to 2008 model year vehicles, the death rate is 48.
About 11.5 million vehicles were sold in the last year. Vans, SUVs or pickups accounted for 5.9 million, while 5.6 million were cars.
When you group the vehicles by segment, minivans are by far the safest with a death rate of 25 driver deaths per million registration years. Following vans are SUVs with a rate of 25, pickups at 52 and then cars at an average of 56. It should go without saying that larger cars perform better than smaller cars, with a death rate of 46 versus 82.
"For years, small cars have represented the low end of the economic spectrum and received fewer safety and enhanced design features," says Sean Kane of Safety Research & Strategies, which advises plaintiff lawyers, government and auto suppliers. "Undoubtedly, that has an effect."

Associates and Bruce L. Scheiner, Attorneys for the Injured, is a law firm committed to representing car accident victims throughout South Florida, including Naples, Fort Myers, Sebring and Cape Coral. Call for a free and confidential appointment at 1-800-283-2900.
More Blog Entries:
CDC Releases Report — Florida One of the Most Expensive States for Car Accidents, Florida Injury Lawyer Blog, May 19, 2011
Global Campaign Looks to Decrease Number of Vehicle Accidents in Fort Myers and Worldwide, Florida Injury Lawyer Blog, May 13, 2011

Local Intersections Impact Risks of Fort Myers Car Accidents, Florida Injury Lawyer Blog, April 16, 2011