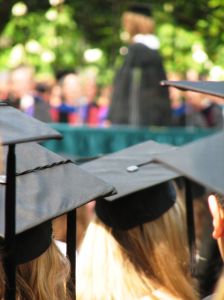 This week is Teenage Safe Driving Awareness Week as officials work to prevent Florida car accidents involving teenagers during prom and graduation season.
Florida injury lawyers encourage parents to talk to their teenagers about safe driving. Personal injury lawyers handle hundreds of car accidents each year involving teenagers in Southwest Florida.
Young drivers are four times more likely to get into a car accident — and traffic crashes are the leading cause of death nationwide for people 15 to 24 years of age. A recent report found the Fort Myers/Cape Coral area to be one of the deadliest in the nation for young drivers.
Teenage Safe Driving Awareness Week, which Gov. Charlie Crist proclaimed as the week of April 20 to 25, is a great time to speak to your teen driver about the importance of safe driving habits.
"We want teens to enjoy this special time in their lives, but we know they are the most high-risk drivers on our roads," said Electra Theodorides-Bustles, executive director of the Florida Department of Highway Safety and Motor Vehicles. "It is important that we work together in the community, in schools and at home to provide our teens with the right kind of education and tools to protect themselves and others on the road."
Locally, Lee Memorial Health Systems routinely offers a free young-driver's seminar to teenagers and/or their parents. The next course is available on April 28 from 5:30 to 8:30 p.m. at Lee Memorial Hospital on Cleveland Avenue in Fort Myers. Enter through the emergency room and follow the signs to the auditorium. Those wanting more information can call Syndi Bultman (239) 336-6797.
Some things parents and teachers should discuss with teens:
Don't drink and never drink and drive
Don't get into a vehicle with a driver who has been drinking.
Make sure everyone in the vehicle is buckled up – it's the law.
Keep a cell phone on and easily accessible, so parents and guardians can reach you.
If you do get into a situation where you need assistance, call your parents or another trusted adult.
Limit the number of passengers in the vehicle to eliminate distractions.
Do not text or talk on a cell phone while driving — pull over and park if you have to text or call someone.
Driving is a privilege — don't lose it.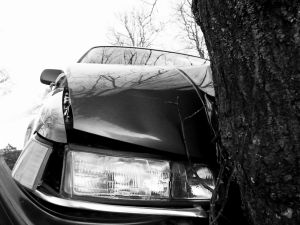 "Florida law enforcement will maintain the zero tolerance stance for drunk drivers no matter the time of year of the persons' age," said Col. John Czernis, director of the Florida Highway Patrol. "Drivers under the age of 21 with a blood alcohol level of .02 percent or more will have their license suspended for six months. No exceptions."

If you or someone you love has been seriously injured or killed in a car accident, there are certain things you can do to help protect your rights. Our Florida personal injury and wrongful death attorneys offer free appointments to discuss your rights at offices conveniently located throughout Southwest Florida, including Fort Myers, Cape Coral, Naples, Arcadia, Port Charlotte, Sebring and Venice.