You might think that your child is safe in a play yard.
You know, one of those child play areas that are raised off the ground, with a mattress and some fabric or mesh walls. Well, if your play yard isn't new, you might be inadvertently putting your child at risk.
Officials with the Consumer Product Safety Commission (CPSC) recently tightened safety standards on these play yards to help better protect our young ones. The new regulations are all part of the Danny Keysar Child Product Safety Notification Act (Danny's Law). Danny was a Chicago child who was killed in a play yard after it collapsed on him and he suffocated.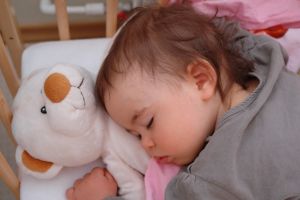 Our Lehigh Acres injury attorneys understand that parents and guardians buy children's products expecting them to be safe. Unfortunately, that's not always the case. Many times, these products come with some serious design defects that could injure or even kill a small child.
New Safety Standards for Child's Play Yards:
-Side rails much not create a sharp-V edge when they're folded. This is going to help to reduce the risks of strangulation.
-The corner brackets on these devices need to prevent sharp-edged cracks. This is going to help to reduce the risks of these yards collapsing.
-Mattress attachments are now required to be sturdier. This is to help keep children from getting wedged underneath or on the side.
If you use a play yard, keep it bare when you put your baby in it. Each year, CPSC receives reports of infant suffocation deaths. Some key causes of these deaths are the placement of pillows and thick quilts in a baby's sleeping space and/or overcrowding in the space. Here's more information on how to put your baby to sleep safely.
In addition to making sure you've got a safe play yard for your child, there are a few other things you should know. There are some safety tips that you can use to make sure your child sleeps safely. This is a serious matter, too. Officials with the CPSC estimate that about 700 children die each and every year because of cushions and pillows in their sleep area.
You want to keep this area clear of clutter. This means no pillows, no cushions and no thick blankets. Don't even think about stuffed toys or animals. Those are dangerous, too.
An important tip when putting your child to bed is to lay them on their back. This is a move that can help to prevent suffocation. Make sure the mattress fits tightly to the surface of the crib or play yard. You don't want it wiggling around loosely because that creates serious risks. The only place your child belongs while in a crib is on top of the mattress.

Associates and Bruce L. Scheiner, Attorneys for the Injured, is a law firm that is dedicated to representing those who have been the victim of personal injury in South Florida. Call today to for a free and confidential consultation to discuss your case. 1-800-283-2900.

More Blog Entries:
Toppling Appliances Injuring Our Youngest Family Members, Florida Injury Lawyer Blog, December 26, 2012
Injuries to Children in Naples Likely with Florida Heat: Hyperthermia Risks, Florida Injury Lawyer Blog, April 21, 2012