A tougher seat belt law that would allow law enforcement to stop and ticket violators is moving through Florida's lawmaking process this month and has a better chance of becoming law than in recent years when lawmakers returned to their districts without voting for passage.
Florida auto accident and wrongful death lawyers handle hundreds of cases each year in which drivers and passengers are seriously injured or killed in car accidents, trucking accidents and other highway collisions. Florida injury lawyers urge a comprehensive approach to safe driving as the best protection — even those wearing seat belts are often seriously injured or killed as the result of a traffic collision.
House Bill 1 and its companion, Senate Bill 344, would permit officers to stop and ticket offenders. Current law allows for seat belt violations to be issued only when a driver has been stopped for another offense.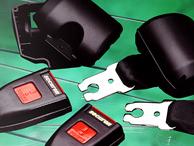 While only a small percentage of introduced bills become laws each year, the proposal has the support of the American Automobile Associate (AAA) and other advocates for road safety.
"We do feel like we have some momentum this year," Amy Stracke, AAA's managing director of member and business advocacy, told https://www.injury-lawyer-florida.com.
Stracke said the issue has passed through the House in each of the last several years but died without being heard in Senate Committee. This year's bill is moving through the process in the Senate. To become law, both the House and the Senate must approve the measure. Any bill that does not pass before lawmakers adjourn in the spring must start the process over again the following year.
Florida would join 26 other states, the District of Columbia and Puerto Rico, in making seat belt violations a primary traffic offense.
Nationally, AAA reports traffic-related injuries are the leading cause of death for people ages 4 to 34.
*29 percent of unrestrained vehicle occupants (or about one in three) are ejected from a vehicle or killed during an accident.
* Three out of four people ejected from a vehicle are killed.
* Only 1 percent of occupants wearing a seat belt are ejected.
* Safety belt usage is an average of 10 percent higher in states with primary enforcement.
In Florida, AAA reported 1,203 people who were not wearing seat belts were killed in traffic accidents in 2007.
* In 2007, more than 850 Floridians were saved by seat belts.
* Supporters estimated the improved law would save 124 lives and prevent more than 1,700 serious injuries each year in Florida.
* Supporters contend that 92 percent of the general public in Florida favors standard
enforcement for all vehicle occupants over the age of 18.
AAA and other groups pushing for the law also argue it is the fiscally responsible thing to do.
* A primary enforcement law would save Florida over $140 million in insurance, Medicaid and other related health care costs during the first year.
* Florida is eligible to receive more than $35 million from the federal government if the law passes.
* Unbuckled crash victims' medical costs are 50 percent higher.
* A decade-long study at the Elvis Presley Trauma Center in Memphis concluded that comapred to those who were not restrained, patients who used seat belts and airbags together were 50 percent less likely to die in the hospital and treatment costs at the hospital would have been reduced by $60 million over the course of the study.

If you or someone you love has been injured or killed in an accident, there are certain things you can do to help protect your rights. There are experienced Florida injury lawyers who offer free appointments to discuss your rights at offices throughout Southwest Florida, including Fort Myers, Cape Coral, Naples, Arcadia, Port Charlotte, Sebring and Venice.