Traffic statistics aren't working in Florida's favor, according to the recent release of the 2012 Fatality Analysis Reporting System (FARS) data from the National highway Traffic Safety Administration (NHTSA).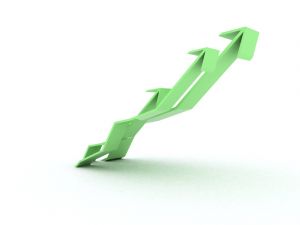 According to the recent release, the number of traffic accident fatalities in 2012 rose by more than 1,080 from 2011. Most of these fatalities (approximately 72 percent) happened during the first quarter of the year, and most of these increases included pedestrians and motorcyclists, whom already face increased risks here in the state of Florida.
Our Cape Coral car accident lawyers understand that Florida continuously ranks as one of the most dangerous states in the country for pedestrian and motorcyclist fatalities. With our year-round sunshine, both residents and visitors get the gift of being able to utilize these forms of transportation nearly 365 days a year. With all of these vulnerable travelers along our roadways, we're destined to see dangerous fatality numbers.

"As we look to the future, we must focus our efforts to tackle persistent and emerging issues that threaten the safety of motorists, cyclists and pedestrians across the nation," said U.S. Transportation Secretary Anthony Foxx.
What serves as a real head-scratcher is that Americans traveled the same amount of miles in 2012 as they did in 2011. Usually, the number of accidents and fatalities increase as the miles traveled increases. Typically, these numbers aren't supposed to increase as the number of vehicle miles traveled remains the same.
Key Statistics (2012):
-The number of pedestrian fatalities increased again for the third year in a row.
-The number of motorcycle fatalities increased again for the third year. Most of these fatalities happened to motorcyclists who were not wearing a helmet. In the state of Florida, we don't have strict helmet laws. You need to be at least 21 years of age and have at least $10,000.00 worth of medical coverage insurance to be able to operate or ride a motorcycle without a helmet.
-The number of fatalities among large-truck occupants increased also for the third year in a row.
-Fatalities in accidents that involved a drunk driver increased by more than 4.5 percent. In 2012, more than 10,300 people were killed in these kinds of accident.
-The number of fatalities from distraction-related car accidents dropped a little bit, but the number of people injured in these accidents increased significantly.
-Officials are still having a tough time enforcing seat belt use during the evening hours. In nighttime accidents in 2012, roughly two-thirds of people were not wearing a seat belt.
With these increase, it's now clearer than ever that we need to focus on safe driving. We're getting a little too relaxed behind the wheel and we're losing friends and family members because of it. Stay alert, stay cautious and stay safe out there. Lives depend on it.
If you or a loved one has been involved in an accident, contact Associates and Bruce L. Scheiner, Attorneys for the Injured. Call for a free and confidential consultation to discuss your rights. 1-800-283-2900.
More Blog Entries:
Tired Drivers Increase Southwest Florida Traffic Accident Risks , Florida Injury Lawyer Blog, November 15, 2013
MADD Efforts Paying Off — Much Work Left to be Done to Combat Teen Drunk Driving Accidents, Florida Injury Lawyer Blog, November 13, 2013