Our hearts go out to the parents and families of the two children who suffered tragic accident this past week. Two children suffered heat-related injuries in Cape Coral and in Collier County. One child died, according to WINK News. Both children were left unattended in hot vehicles. The Florida Department of Children and Families in Southwest Florida is investigating the cases.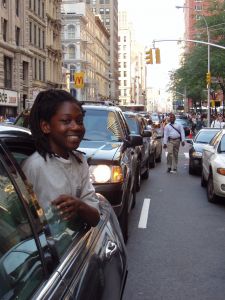 Our Cape Coral personal injury attorneys are urging parents to be extra careful not to leave their child in an unattended car this summer. You think this is something that could never happen to you or your child, but the truth is it happens more often than we'd like to think. According to the San Francisco State University Department of Geosciences, nearly 50 children under the age of 14 died because of hyperthermia in 2010 alone.
There have already been 21 reported fatalities in 2011. Since 2002, at least four children in Southwest Florida have died as a result of being left in a hot car. Florida is second only to the state of Texas in the number of child deaths due to hyperthermia.
"These twenty-one deaths were tragic and preventable – not one of those children should have lost their lives in this horrible way," said U.S. Transportation Secretary Ray LaHood. "We need to do everything we can to remind people to be vigilant and never leave a child alone in or around a motor vehicle."
Recently, a 1-year-old was accidentally left in a car in Cape Coral and died after being admitted to Cape Coral Hospital. Just the next day, an 11-month-old in Collier County was rescued from a hot car by law enforcement.
It is illegal in the state of Florida to leave a child that is under the age of 6 in an unattended or unsupervised vehicle for more than 15 minutes. The temperature inside a vehicle, even when the windows are cracked, can quickly reach as high as 140 degrees. According to National Highway Traffic Safety Administration, research, hyperthermia is the leading cause of non-crash vehicle deaths for children under the age of 14.
Another child nearly drowned in deep end of the community pool at Lochmoor Villas in North Fort Myers, according to The News-Press. The 4-year-old lost grip of his inner tube and sank 6 feet to the bottom of the pool. He remained motionless at the bottom of the pool, face down, as his babysitter failed to notice.
After nearly 5 minutes of being submerged in the water, the boy resurfaced in the arms of a retired asset security manager for Wal-mart with CPR training. He was revived and after more than 6 minutes of CPR, paramedics arrived and took the child to HealthPark Medical Center.
The Fort Myers boy is one of nearly 20 child near-drowning cases that have seen by the Lee Memorial Health System this year. Nationwide, approximately 5,000 children are hospitalized each year because of drowning and related accidents.
According to the U.S. Consumer Product Safety Commission (CPSC), there have been 37 drownings and 38 near-drowning incidents reported already in 2011. In an effort to reduce these incidents, the CPSC has launched a new 2011 campaign, Pool Safely: Simple Steps Save Lives, consisting of television and radio public service announcements to highlight a number of important water safety steps that can be taken to save lives.
The CPSC is urging parents and children to adopt as many safety steps as possible in and around pools and spas. The pool safely campaign is a first-of-its-kind campaign launched by the federal government to raise national public education efforts to reduce child drownings and near-drownings in swimming pools and spas.
"As the summer swimming season approaches, our message to parents and caregivers is simple: stay safe in and around pools and spas by practicing as many safety steps as possible. This includes staying close to children at all times, knowing water safety skills like CPR, and ensuring anti-entrapment drain covers are installed in all pools and spas," said Inez Tenenbaum, Chairwomen of the CPSC.
Pool safety tips to keep your child safe near pools this summer:
-Never leave your children alone in or near the pool.
– An adult who knows CPR should always be present when children are swimming.
-Practice touch supervision with children under the age of 5. This means that the adult is within an arm's length of the child at all times.
-Keep rescue equipment, like a shepherd's hook or life preserver, and a telephone by the pool.
-Do not use air-filled "swimming aids" as a substitute for approved life vests.
-When children are done swimming, secure the pool so they can't get back into it.
-When not in use, remove all toys from the pool after use so children don't try to reach for them.

Associates and Bruce L. Scheiner, Attorneys for the Injured, is a law firm dedicated to representing accident victims in personal injury and wrongful death claims throughout South Florida, including Fort Myers, Cape Coral, Naples, Port Charlotte and Sebring. Call for a free and confidential consultation to discuss your rights. 1-800-283-2900.
Additional Resources:
Retiree rescues child, 4, in North Fort Myers pool, by Thomas Stewart, The News-Press
More Blog Entries:
Proper Car Seats Vital to Protecting Children in Fort Myers Car Accidents
March 26, 2011
Florida Senator Pushing for Booster Seat Law
February 24, 2011