Florida is far and away one of the most dangerous places for a stroll, at least if you're walking amid motor vehicle traffic. Now, a recent report by the Governors Highway Traffic Safety Administration (GHSA) reveals it's getting worse.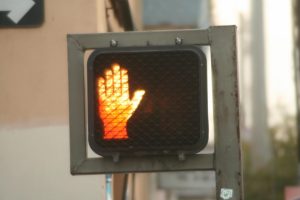 In fact, last year was the deadliest year for pedestrians nationwide since 1996. In 2016, there were nearly 6,000 pedestrians killed by motor vehicles, which is an uptick of 11 percent from just one year earlier. Between 2006 and 2015, pedestrian deaths climbed by 12 percent, from about 4,800 to roughly 5,400. This was even as the total number of car accident deaths was on the decline. Pedestrians account for 15 percent of all traffic deaths.
It can't be overlooked that most pedestrian deaths are the result of someone's negligence. This occurs when someone breaches a duty of care owed to another, resulting in injury. Mostly in pedestrian accident cases, we're referring to the duty of care to drive the car in a reasonably safe manner. 
Another factor that is commonly cited – though tends to get less ink – is an oversight by traffic engineers to carve out safe walking environments. Two major studies in the last 24 months revealed this danger is particularly acute in low-income and immigrant neighborhoods. In these disadvantaged communities, people are less likely to live near or travel along roads that have accessible, safe, high-quality bicycle and pedestrian facilities.
The fact is, speed and mobility are prioritized over safety of vulnerable road users, like pedestrians. Streets that have wide lanes, no sidewalks and no pedestrian crossings encourage people to drive faster. It also means drivers do not anticipate encountering a pedestrian, and they aren't prepared for it when it happens. They are often traveling too fast to react appropriately.
Five states – including Florida – had more than 100 pedestrians die in the first six months of last year. Further, five states – Florida once again among them – accounted for 42 percent of all pedestrian deaths.
Still, infrastructure repairs and remodels are costly. From a Fort Myers pedestrian injury lawyer standpoint, it can be difficult to hold the state and municipal governments accountable for this kind of short-sighted road design, unless there is evidence a particular feature was known (or should have been known) to be particularly dangerous and the government failed to address it. Plaintiffs may also be forced to overcome assertions of sovereign immunity, and other defense roadblocks.
Pedestrian accident attorneys in Fort Myers know that while some reports highlighted the phenomenon of "distracted walking," motorists who aren't paying attention are far more likely to cause serious damage. Even if there is evidence the person walking was partially to blame for what happened, that would not prohibit recovery of damages. F.S. 768.81 holds that one's own fault won't bar a claim, but it will proportionately reduce one's claim to damages. So for example if the court deems pedestrian 20 percent liable for the incident that resulted in his or her injuries, the other 80 percent in damages would still be recoverable from the at-fault driver or other defendants.
Call Associates and Bruce L. Scheiner, Attorneys for the Injured, at 1-800-646-1210.
Additional Resources:
Walking Across the Street Is Becoming More Dangerous, May 17, 2017, By Changez Ali, U.S. News & World Report
More Blog Entries:
Report: U.S. 41 Fort Myers is No. 2 Most Dangerous Road in Country, May 14, 2017, Fort Myers Pedestrian Accident Lawyer Blog