Fort Myers injury attorney should be consulted in accidents involving hit-and-run motorists, uninsured drivers
Police are looking for the suspect in a hit-and-run motorcycle accident in Fort Myers, according to NBC-2 News.
Authorities do not believe the rider in this case suffered life-threatening injuries. The crash occurred Saturday Jan. 15 at the intersection of Winkler Avenue and Challenger Boulevard. The car was apparently abandoned near Pottorf Elementary and authorities were searching for the driver with the help of K-9 teams.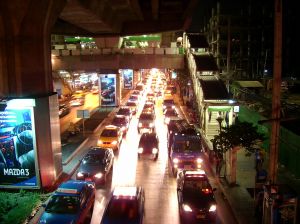 Our Fort Myers injury attorneys are frequently asked if there is a chance of recovery for victims of hit-and-run accidents or those who have been injured or killed in uninsured motorist accidents. Tragically, some victims think there is no point in even seeking the help of an attorney in such cases.
We firmly believe experienced legal advice is critical in the aftermath of such accidents. In the event the driver is located, a claim can be made against his or her insurance company. In other cases, a claim can be made against an at-fault driver's assets or against the insurance policies in place on other vehicles in the household. In still other cases, a claim may be made against your own insurance company.
Motorists leave the scene of an accident for many reasons, but driving without insurance and driving without a license are chief among them.
A report by the Insurance Research Council found that Florida had among the highest rates of uninsured drivers of any state in the nation. The report found 23 percent of drivers had no insurance in 2007, a rate that was expected to rise to 28 percent by 2010 as the economy continues to struggle.
The national average was 13.8 percent in 2007 and expected to rise to 16.1 percent by the end of last year. The states with the highest number of uninsured drivers are (New Mexico 29 percent), Mississippi (28 percent), Alabama (26 percent), Oklahoma (24 percent) and Florida (23 percent).
Massachusetts, Maine, North Dakota, New York and Vermont have the lowest rate of uninsured motorists.
Florida law requires a minimum of $10,000 personal injury protection and $10,000 property damage liability. Neither is sufficient in the event of an accident and motorists are encouraged to purchase the highest limits they can afford. Additionally, uninsured and underinsured motorist coverage should be purchased to help protect you and your family from an accident involving a hit-and-run or an uninsured driver.
"Uninsured drivers create risks for themselves and for all drivers, and that means purchasing just the minimum amount of required coverage may not be enough," said Lynne McChristian, Florida representative for the Insurance Information Institute. "Purchasing uninsured/underinsured motorist coverage will pay for medical expenses and lost wages after the limits of a minimal policy are paid out."
Associates and Bruce L. Scheiner, Attorneys for the Injured, is a law firm dedicated to representing accident victims in personal injury and wrongful death claims throughout South Florida, including Fort Myers, Cape Coral, Naples, Port Charlotte and Sebring. Call for a free and confidential consultation to discuss your rights. 1-800-283-2900.