There is evidence to suggest 2014 may be the deadliest year in the past decade for bicyclists in Lee County.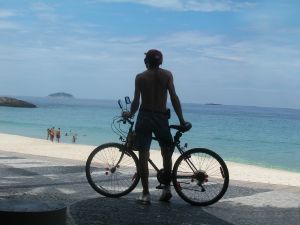 Most recently, ABC-7 reported on an incident in which a 13-year-old cyclist suffered critical injuries after colliding with a passing motor vehicle. Authorities say the child was riding on Burnt Store Road around 2 p.m. when a vehicle attempted to pass. For reasons unclear, the child swerved into the road at the last minute, causing the pedal of the bicycle to hit the car. The child flew onto the hood of the vehicle and landed on the road.
News reports indicate the total number of bicycle fatalities in the county as of mid-November was eight - just one shy of the record-setting 2005 total of nine. That doesn't include the dozens of injuries that occured - including this case. That figure also doesn't include the 22 pedestrians struck and killed by vehicles this year.
Continue reading "Lee County Bicycle Injuries, Deaths Continue to Mount" »