In 2011 alone, there were more than 700 people who were killed and another 120,000 who were injured in accidents that involved red-light running drivers. According to the Insurance Institute for Highway Safety (IIHS), about half of the people who were killed in these accidents were the occupants of the other vehicles involved, bicyclists or pedestrians.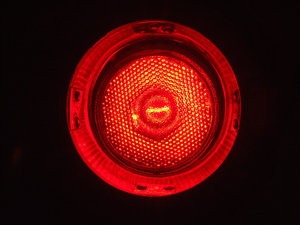 As a matter of fact, a recent study from the IIHS shows us that, in urban accidents, drivers who ran stop signs, red lights and other kinds of traffic control devices accounted for the highest percentage of car accidents (more than 20 percent). Injuries occurred in nearly 40 percent of these accidents.
Our Naples car accident lawyers understand that intersection collisions typically involve a side-impact and personal injury, including fractures, head injuries, neck and back injuries disability, permanent injury and disfigurement.
Unfortunately, these crashes occur with alarming regularity in Florida. A driver thinks he is able to run through an intersection as the light turns yellow. But unless he passes under the light when it is yellow and not red, that driver is setting himself and others up for a serious or fatal collision. As such, even one negligent or reckless driver can injure many victims in the span of only a few seconds.
Continue reading "Red-Light Running and Intersection Traffic Accidents in Southwest Florida " »