The law requiring helmet use by motorcyclists in Florida was repealed 14 years ago this month, and since then, the number of riders donning a helmet has been halved -- to roughly 50 percent, according to the Sun Sentinel.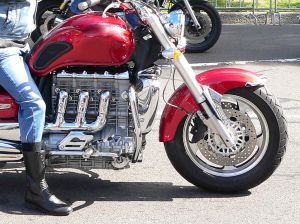 What's especially concerning to the National Highway Traffic Safety Administration is that of those who do wear helmets, some may be using helmets that offer little to no protection in the event of a crash. The sales of so-called "novelty helmets" is booming, according to research by the Florida Center for Investigative Reporting. These helmets may offer a false sense of security to riders, who assume "something is better than nothing."
Our Cape Coral motorcycle accident attorneys understand there is ample evidence to show this isn't true. Some novelty helmet manufacturers have in the past been caught falsely claiming their products are certified by the Department of Transportation, indicating they met minimum federal safety standards, when in fact they did not.
Continue reading "NHTSA Warns Against "False Security" of Novelty Motorcycle Helmets" »