The U.S. Court of Appeals has upheld ruling from a trial court granting summary judgment in favor of an auto manufacturer facing allegations of liability for failure to install a fuel shut-off switch on its cars.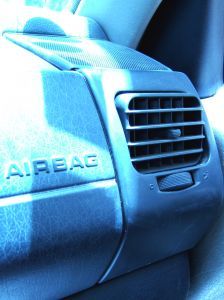 In passenger vehicles, a fuel shut-off switch acts to cut power to the engine as soon as impact is detected. The purpose is to prevent the vehicle from catching fire as a result of a fuel tank rupture. In Hughs v. Kia Motors Corp., plaintiffs alleged lack of this device kept the vehicle in motion far longer than what it would have otherwise been the case, resulting in injuries that were ultimately fatal to the driver.
Sarasota car accident lawyers note specific claims included strict liability for inherently dangerous design and negligence for the lack of airbag deployment, lack of fuel shut-off device, failure to warn of the inherently dangerous design and failure to remedy it.
Continue reading "Hughs v. Kia Motors Corp. - Lack of Fuel-Switch Not Cause of Fatal Brain Injury in Crash" »