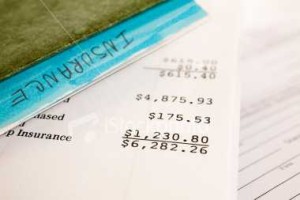 Historically, 14% of motorists in the United States are uninsured. During economic downturns, when the unemployment rate rises, the uninsured rates also rise. Some states have higher uninsured rates than others do. According to the Insurance Research Council (IRC), 23% of Florida's drivers are uninsured — almost double the national average. The IRC arrived at this statistic by analyzing the number of claims involving uninsured motorists compared to total accidents. They found that for every percentage point rise in unemployment, the number of uninsured motorists rises by ¾%.
Driving without insurance in Florida is against the law, and it can be very costly. Fines and license revocation costs are high. By the time a driver retrieves an impounded car and goes through the legal system, he will have paid more than if he'd been insured in the first place. Personal Injury Attorney, Bruce Scheiner says, 'Driving without insurance can even lead to incarceration." Florida's minimum coverage is $10,000 personal injury protection (PIP) and $10,000 property damage liability (PDL).
Although not mandatory in Florida, drivers may also purchase uninsured motorist protection (UM). According to Attorney PJ Scheiner, "We strongly recommend getting uninsured motorist protection. If you're involved in an accident, this protection will help you receive compensation for your injury. (If you've got UM protection, your insurance should cover medical bills and loss of wages.)"
You may have many questions about Florida vehicle insurance laws. A reliable site to visit is that of the Florida Department of Highway Safety and Motor Vehicles. You may access this site at http://www.flhsmv.gov/ddl/frfaqgen.html#2
Whether the other driver is insured or not, if you or a loved one has been injured contact Associates and Bruce L. Scheiner Personal Injury Lawyers. We've been fighting for justice since 1971 and are here to protect your rights.